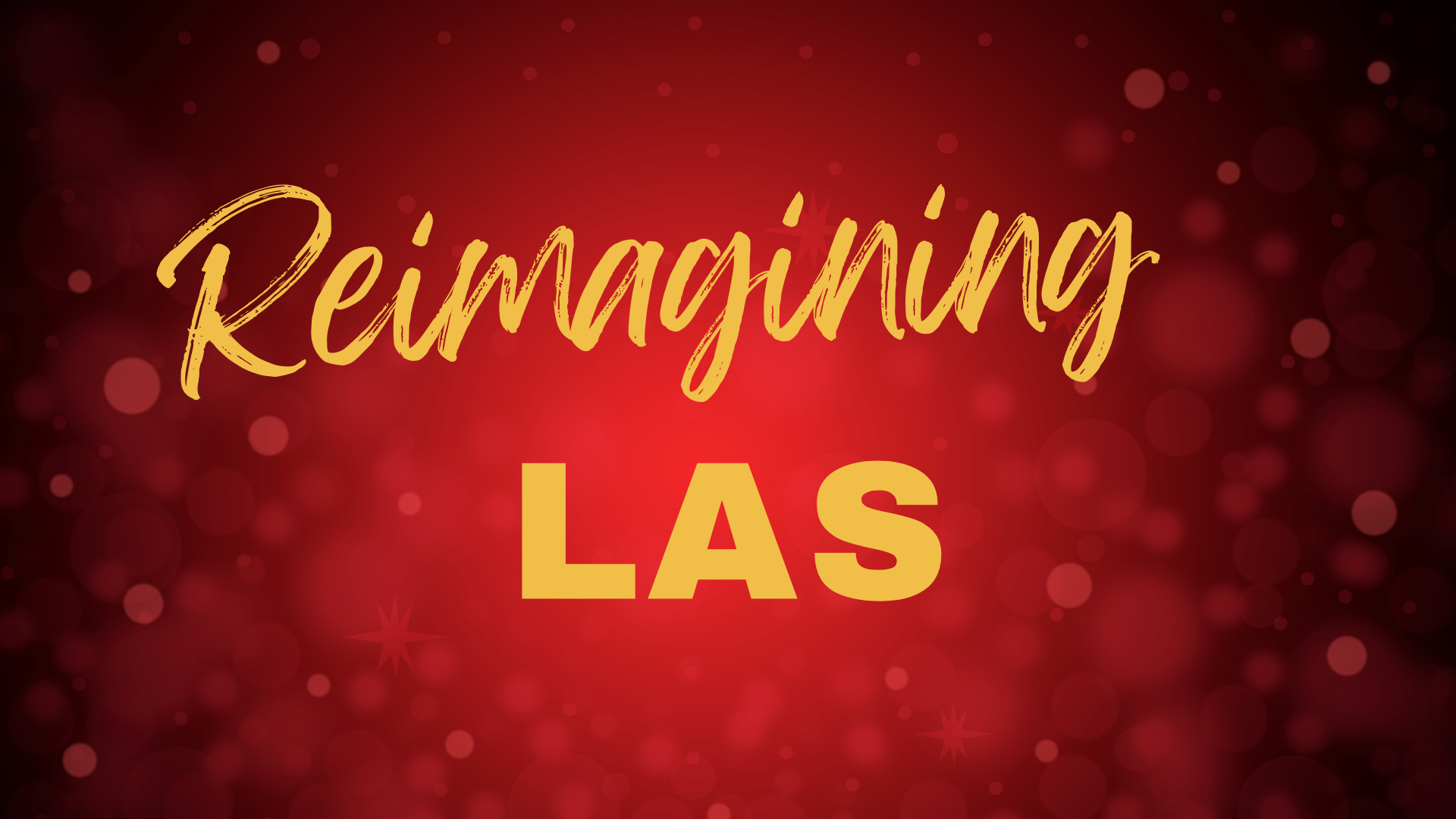 Colleagues,
Yesterday afternoon I delivered some important news to our department chairs about plans for the future.
As you know, we've faced budget shortfalls in the past, and at least since enrollment started to decline at Iowa State University beginning in 2016-17, we have worked to cut costs across the college. This approach has mitigated our challenges but was not sufficient to resolve them. The time has come for a comprehensive approach to secure the college's future. Over the last few months, I've been working closely with the Office of the Provost on a multi-year approach to right-size the college. Moving forward, we will Reimagine LAS, to create a more financially sustainable and even more student-centered college.
This is not an announcement about immediate changes regarding people or programs. This is the beginning of a multi-year effort that will define the transformation of the college.
Below is a story that will appear in Inside Iowa State later this morning. Since this is just the start of the Reimagining LAS initiative, it's likely we won't have the detailed answers that you may seek after reading the story. Over the next few days, I will meet with members of the LAS Representative Assembly, LAS Faculty Senate Caucus members, program directors and directors of department graduate programs. There will be additional opportunities for faculty and staff to ask questions.
This will not be easy. I understand this is difficult news to hear, but at the end of this process, we will be a stronger college with a path to sustainability.
With warm regards,
Beate Schmittmann
Liberal Arts and Sciences announces effort to reimagine programs, begin budget reduction
The College of Liberal Arts and Sciences (LAS) will embark on a multi-year Reimagining LAS initiative to right-size its budget in response to changing enrollment and student demand, as well as position the college for future success. The initiative was announced to LAS department chairs February 23.
LAS began FY2022 with an annual budget deficit of $11.4 million, relative to a $105 million operating budget, which is expected to grow to an annual deficit of $15 million by FY2025.
According to Dean Beate Schmittmann, the college's financial position has faced many headwinds in recent years, not only related to enrollment levels, but also in absorbing rising costs and other trends. For example, the demand for courses that satisfy general education requirements has decreased over the last decade, as most students now arrive on campus having already earned a significant number of college credits in high school.
"Rather than managing shortfalls from year to year, we need to think strategically about our students and their needs, and chart our path toward a sustainable future," Schmittmann said. "The key to success is delivering our core major and foundational courses in a thoughtful and efficient manner, and recruiting and retaining students by offering the right mix of programs and well-designed curricula."
In addition to general education requirements, LAS also teaches the majority of foundational courses required by non-LAS majors, including advanced math, chemistry, physics, and biology.
Multiple actions to manage reductions
The college will work with chairs and departments to develop plans for meeting budget targets, which differ by academic department and are based on trends such as the number of undergraduate majors, student credit hours taught by departments, and research productivity. Specific cost-cutting measures will be developed by individual departments, supported by planning tools developed by the college, and may include streamlining course offerings, phasing out low-enrollment programs, or departmental or program mergers following established policies and procedures of the university.
LAS will redirect unrestricted resources and make reductions in its central budget. To minimize the overall impact of reductions, the college has also received additional financial support from the Office of the Senior Vice President and Provost, in recognition of the central role LAS plays in fulfilling the teaching and research missions of ISU and creating a rich student experience.
Investing in the future
LAS will continue to make targeted investments in programs and initiatives that address student and employer demands. Recent examples include work on a new bachelor's degree in climate science, and the launch of a master's degree program in artificial intelligence. A recent gift to the college will be deployed to spur entrepreneurial and innovative approaches towards redesigning curricula and creating new programs in response to student interests.
Despite the challenges, Schmittmann is confident in the college's ability to continue serving students, employers, and the State of Iowa, and to reimagine itself in an ever-changing higher education landscape.
"We will deliver high-quality academic programs, conduct nationally recognized research, identify and respond to opportunities, and continue making a difference in the community," she said. "This isn't just about reductions. This is an opportunity to create a strategic, focused path forward that will position LAS well for the next decade."