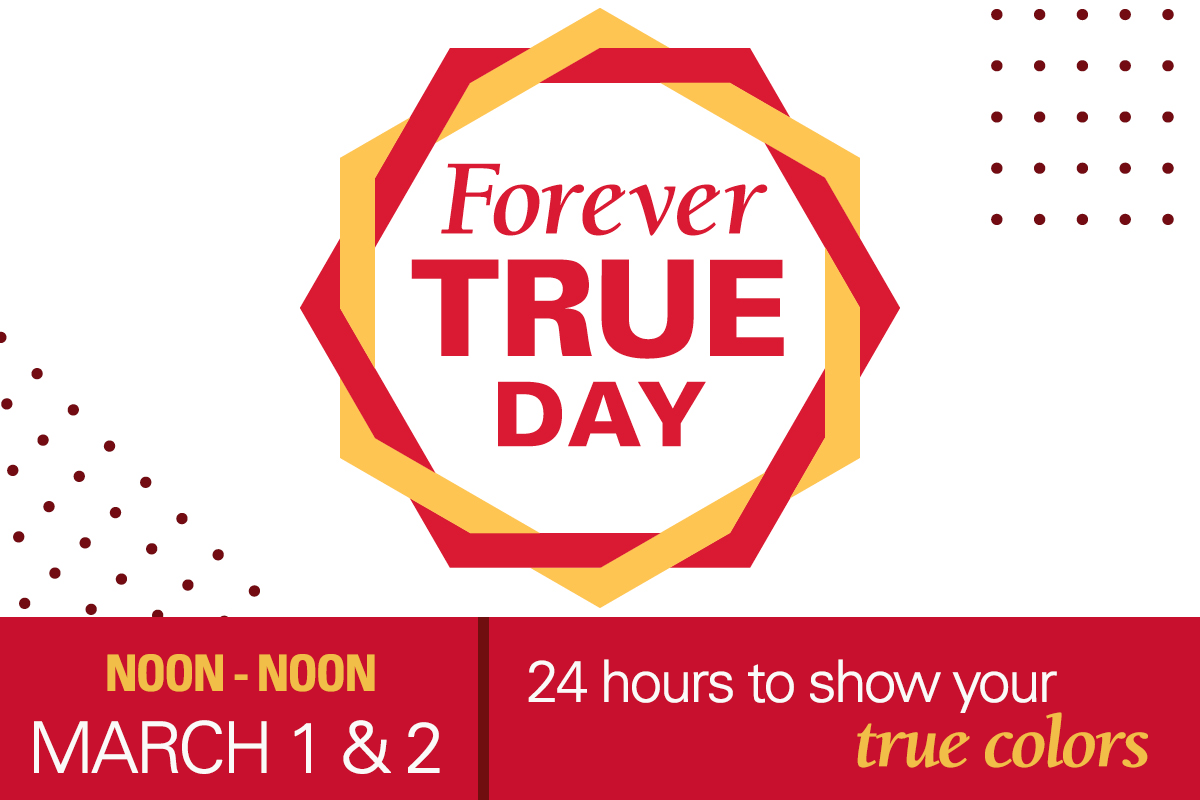 The ISU Foundation's first-ever Forever True Day, a 24-hour event, will celebrate the impact of LAS and the Iowa State University.
The event, similar to recent natonal Day of Giving campaigns, will begin at noon March 1 and run through noon March 2. Visitors to https://forevertrueday.com can explore several areas of the university and find a special section about the College of Liberal Arts and Sciences when the official event begins on March 1. During the event, student-focused LAS funds like the new Innovation + Entrepreneurship Academy fund will be highlighted, but visitors to the site have the option to contribute to any college fund.
You can help spread the word by sharing social media posts from LAS' Facebook account, the ISU Foundation's account, or by sharing content from the campaign site. Just a few minutes and a little social swagger could help attract new supporters of LAS departments, programs, faculty support initiatives or scholarships! And don't forget the hashtag #ForeverTrueDay.
If you enjoy a little friendly competition, check out the leaderboards and giving challenges throughout the 24 hours. And if you've considered giving to a scholarship or other fund in the past, now is the time to act. Big or small, every gift counts!
Thanks for helping spread the word!