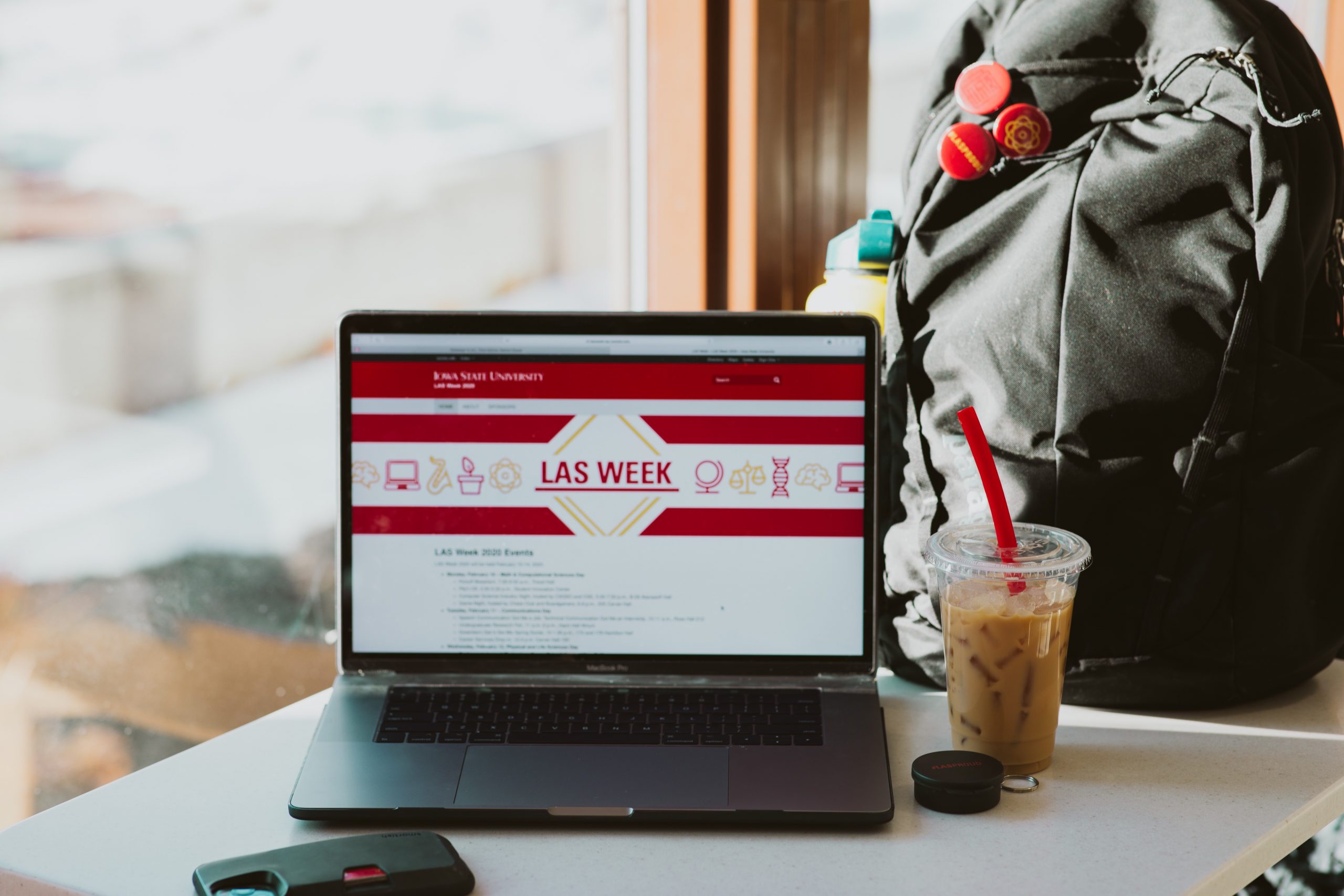 Please encourage your students to meet and interact with successful LAS alumni who are participating in exciting and informative programs throughout LAS Week, March 22-26.
Each event provides opportunities for students to learn, network and seek advice from high-profile alumni who are established thought leaders, industry experts and entrepreneurs. Each alum remembers being a determined LAS student on the verge of launching a career and realizing their dreams—and they're ready to answer questions and give advice.
Feel free to inform students about these events and encourage them to check out our fantastic LAS alumni who have so graciously donated their time to LAS Week.
*Note: Virtual meeting links will be added to each event listing next week
LAS CONNECT WITH GLADYS NORTEY
Wednesday, March 24
4:00 p.m. – 5:00 p.m.
Troxel Hall and virtual
Gladys Nortey ('95 journalism and mass communication)
Gladys Nortey is a results-driven digital transformation leader with over 20+ years work experience finding solutions in the areas of B2C/B2B Digital & Product Marketing, Strategy, Change and Project Management for various Silicon Valley technology companies; Yahoo!, Canal+ Technologies, Altera, Datafinity Group/Adobe, Intapp, Intuit, Veritas Technologies, and more.
Ms. Nortey served as an adjunct professor of Advertising at San Jose State University where she led her students to win the PepsiCo Mountain Dew Dewmocracy WhiteOut video challenge in 2010. The student team produced a national TV/online commercial for the PepsiCo Dewmocracy campaign ($220K).
LAS CONNECT ALUMNI IN SPORTS COMMUNICATION
Thursday, March 25
4:00 p.m. – 5:00 p.m.
Troxel Hall and virtual
Jeff Joniak ('84 journalism and mass communication)
Jeff Joniak is in his 21st season behind the microphone as the play-by-play announcer of the Chicago Bears on WBBM Newsradio 780 and 105.9 FM, and his 36th year of sports broadcasting in Chicago.
An award-winning broadcast journalist, Jeff has hosted the Chicago Bears game day broadcasts since 1997, serves as WBBM Newsradio 780 and 105.9 FM's Director of Sports Operations and maintains his afternoon drive time sports anchor shifts.
Julie Fie ('81 speech communication)
Julie Fie, a senior member of the NBA's public relations community, serves as the club's primary liaison between the media and the team's players and management for all basketball communications. Fie and her staff are responsible for media interviews and requests and the dissemination of information locally, nationally and internationally.
LAS CONNECT I+E ALUMNI PANEL
Monday, March 22
4:00 p.m. – 5:00 p.m.
Troxel Hall and Virtual
Alice Hudson ('63 chemical technology)
Alice Hudson is the Technical Director and former President and CEO of Surface Chemists of Florida, Inc. (SCF), a research and development company which in 2015 converted to employee ownership. SCF is active in technologies where surface and polymer chemistry are the basic sciences. Over its 50-year history, SCF has developed coatings for controlled release fertilizers that are being used in more than half of the North American production of these products.
Nolan Herlocker ('18 liberal studies)
Nolan is the owner of Nolan's Lawn and Landscapes and Cedar River Rentals. He previously was the owner of Propelled solutions and Honey business. While at Iowa State, Nolan was involved in innovation and entrepreneurship and was a member of the 2017 Cystarters cohort, sponsored by the John Pappajohn Center for Entrepreneurship.
Lee Ann De Reus ('86 political science)
Lee Ann De Reus, PhD, is executive director of the Domestic Violence Legal Empowerment and Appeals Project (DV LEAP), based in Washington, DC. DV LEAP is the only non-profit in the US that provides access to justice and safety for survivors of domestic violence across the country by overturning unjust trial court outcomes through pro bono legal appeals. An ardent advocate for women's and human rights, Dr. De Reus has dedicated her career to creating change for vulnerable populations in the U.S. and Africa.