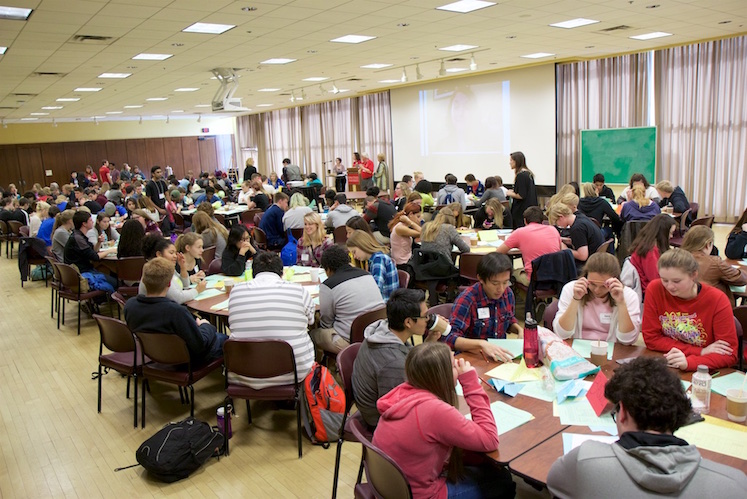 Linguistics faculty in the College of Liberal Arts and Sciences introduced 200 high school students to the interdisciplinary field of linguistics on Thursday.

"Linguistics isn't a known field [for high school students]," Greta Levis, senior lecturer in English said. "Many students believe linguistics means you speak a lot of languages."

This was the second time high school students visited Iowa State for a Linguistics Challenge. In February, 45 students visited campus to engage in problems based on the International Linguistics Olympiad. This year nearly 200 students competed.

During November's challenge, high school students worked in teams to solve linguistics problems created by current Iowa State students in languages such as Spanish, Portuguese, Korean, Cornish and Chinese.

"Half of our problems were created by Linguistics students," Levis said. "They've been working on them all fall."

John Levis, professor of English, and Greta Levis, senior lecturer in English, lead 200 high school students in the second Linguistics Challenge this year at Iowa State.

Since number systems are also language systems, some of the problems are math-oriented. During the first challenge, students solved problems revolving around a numerical system based on increments of 12.

"One of our students last year thought he was going to go into a mathematical field," Levis said. "He realized linguistics isn't English. It's not literature or humanities. It crosses boundaries. It's a science. It's mathematical and logical. We want students to see that linguistics is something that goes beyond what they thought and get excited about studying language."