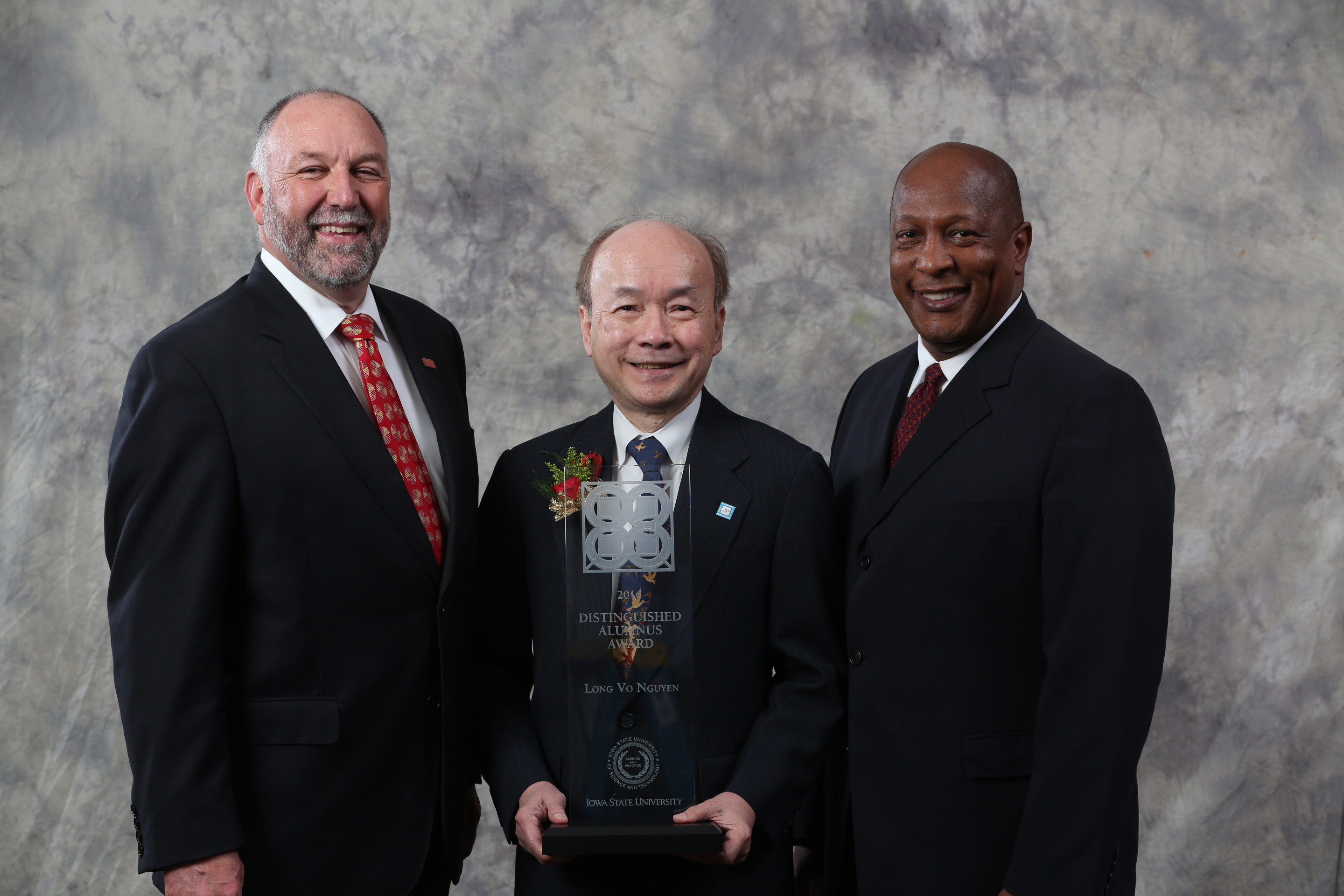 Dr. Long Nguyen, founder, chairman and CEO of Pragmatics, Inc., received the Iowa State University Alumni Association's Distinguished Alumni Award at a special ceremony April 15, 2016. Iowa State University President Leath honored Nguyen and two other recipients at the Memorial Union.

ISU President Steven Leath, Dr. Long Nguyen, and ISU Alumni Association President and Chief Executive Officer Jeffery Johnson.

Nguyen received a Ph.D. in computer science in 1975, and after serving an academic career at Georgetown University, he established Pragmatics Inc., a technology services company. Over three decades he expanded the organization into a profitable company with over $180 million in revenue.

A long time friend of Iowa State and LAS, Nguyen is a well-respected philanthropist and role model in his professional and personal life. Nguyen has been honored as the 2010 Greater Washington Government Contractor Executive of the Year and the 2010 Greater Washington Ernst & Young Entrepreneur of the Year® in the IT services category. He has also received the 2008 Ellis Island Medal of Honor, the 2008 Washington Business Journal Minority Business Leader Award, the 2005 Federal 100 Award, and the 2004 Iowa State University College of Liberal Arts and Sciences Citation of Merit.

The Distinguished Alumni Award, established in 1961, is the highest honor given to alumni by Iowa State University through the ISU Alumni Association. The award honors ISU alumni who are nationally and/or internationally recognized for preeminent contributions to their professions or life's work.