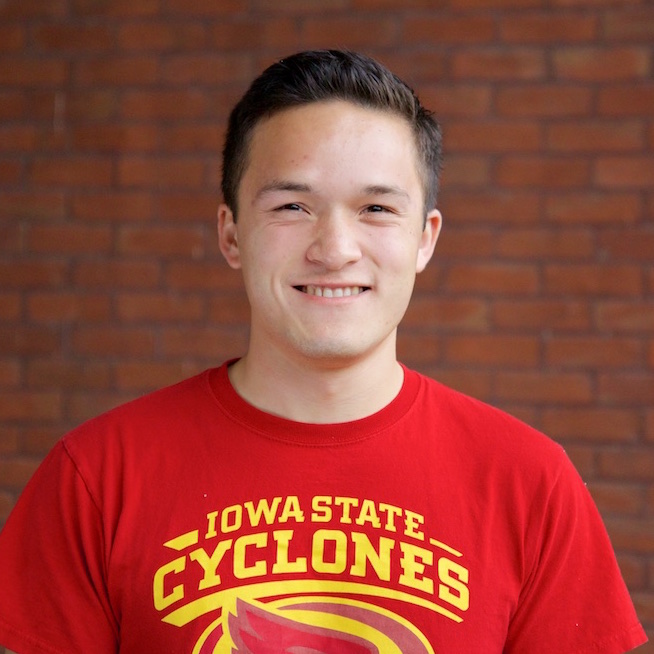 I love Iowa State. The trees, the people, the food (mmmm)! If there's one thing about Iowa State that I love above all else, it's random trivia! From the number of trees on campus to how many "Samantha"s we have living in Helser Hall, I learn everything I possibly can about our great university! Here's a list of my 5 favorite fun facts!
Iowa State has over 13,000 trees and over 400 species of trees on campus.
One of the most common questions I get is, "How many trees are on campus?" I eventually got tired of saying, "I don't know" so I looked it up! The technical numbers are 13,049 trees and 425 species of trees, but the Facilities Planning & Management at Iowa State admits these are "estimates" only. Pretty precise estimates, if you ask me!
Open Option is the second largest program for incoming freshman.
Open Option had 668 freshman students in Fall 2015, making up roughly 10% of the incoming class. So if you are still unsure of what to major in, you're not alone!
Farm House has served as the first two presidents' home, first classroom, a library, an office, and a museum.
I hope I look this good at 156 years old!

Farm House is the oldest building on Iowa State's campus. Built in 1860, it served a ton of different purposes through the years. There was even a point in time when it served as a boarding house of types: people would stop for a short rest, and work in the fields to pay it back. It's a museum now, and you should definitely check it out if you get a chance!
Iowa State has one of the largest campus public art collections in the United States.
On campus, we have well over 2,000 pieces of art. Part of the reason we have so much is that we're required to by law (but that's not important). Most of the reason, though, is that we love to make Iowa State's campus even more beautiful!
Central Campus shares an award with Central Park in New York and the Grand Canyon, and has also been named one of the most beautiful campuses in the world!
Back in 1999, the American Society of Landscape Architects named Iowa State a medallion site in the US. Although there were 362 of these medallions handed out, some cool places like the Grand Canyon and Central Park made the list. Also, in 2015 Buzzfeed named Iowa State University the 5th most beautiful campus in the world. Take that, castles in Scotland!
There are so many more facts that I could mention, but these are my top 5! If you're so inclined, feel free to go out and impress your friends with your newfound knowledge!
Posted by: Michael Cox