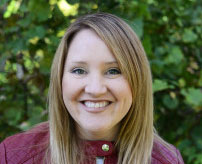 Listeners nationwide voted Dr. Stacy Tye-Williams' broadcast as the top story of the year.
Tye-Williams, an assistant professor of communication studies and English, was featured in "The Academic Minute," a radio program hosted by Mount Holyoke College. The program, broadcast on WAMC, Northeast Public Radio, features researchers from colleges and universities around the world. In the program's recent Listener's Choice Award poll, her segment "Workplace Bullies" earned 74% of all votes.
During the segment, Dr. Tye-Williams talks about her research on workplace bullying, narratives, incivility and civility in the workplace.
The segment will air again on Dec. 29 during the program's special Senior Superlative Week.