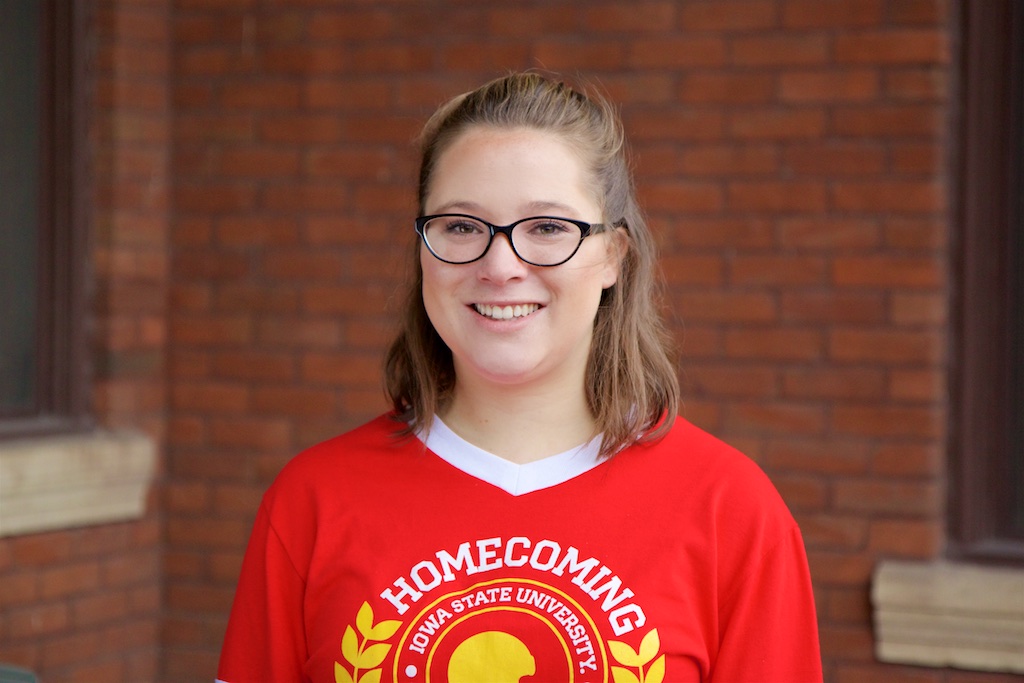 Homecoming is my favorite time of the year on campus. The leaves are changing, excitement is high, and everyone is looking forward to the events on campus.
Participate in Gold Tournaments
These tournaments are during homecoming week so gather a group of friends and participate in events like soccer, volleyball, and dodge ball! If you win overall you win a super cool t-shirt and who doesn't love that?!
Buy a Food on Campus Button
Iowa State Homecoming has worked really hard to offer an amazing menu of food for the entire week of food. A different college sponsors each day's lunch. This year the College of Liberal Arts and Sciences is sponsoring breakfast on Wednesday so make sure to get your Panera Bagel and Burgie's coffee. This year they also created a fast pass so you don't have to wait in line to get delicious food!
Go to the Pep Rally
Show your team spirit and cyclone pride by attending the Pep Rally.   There will be food trucks, giveaways, games, merchandise for sale, and lots of picture opportunities! The marching band will be performing along with appearances by coaches, athletes, Yell-Like-Hell finals, and Cardinal Court coronation.
Late Night Pancakes
This is a great tradition that everyone attends after Mass Campaniling. They will be sold for $3 from 11-1 am on central campus. These are delicious and lots of alumni go and eat!
Watch the football team win!
Bring your Cyclone Pride to Jack Trice Stadium and watch the Cyclones beat Texas! Lots of alumni come back so there will be an alumni band, dance team, cheer team, and athletes.   The game is on Halloween this year so there should be some spooky costumes at the game!
Posted By: Kenzie Markland