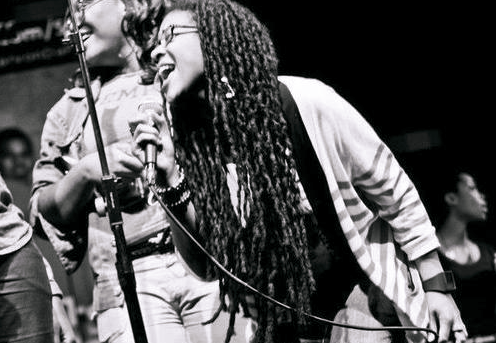 The BOLD Team Leaders will be performing at "Intersections Of Identity: A Spoken Word Event" Friday, Oct. 23, at 7 p.m. in the Memorial Union Sun Room. The spoken word event features original pieces by Iowa State Students and guest performer Kai Davis.
BOLD Team Leaders are performing an original piece about their identities, privilege and oppression, empathy, stereotyping — and how BOLD has been a safe place for them to explore these issues.
Kai Davis is a writer and performer from Philadelphia whose work deals with race, gender and sexuality. A Queer Woman of Color, she explores how these concepts affect who we are and how we love. In 2011 Davis was awarded the title of National Brave New Voices Grand Slam Champion, and in 2012 she was the second-ranked Youth Speaks Individual Slam Poet in the nation. Her work has been featured at the San Francisco Opera House, the Kimmel Center, the Temple Performing Arts Center, and on CNN. Davis is the artistic director of the Babel Poetry Collective. She is also a Creative Writing and African American Studies student at Temple University.
"Intersections Of Identity: A Spoken Word Event" Friday, October 23 7 p.m. Sun Room, Memorial Union Free