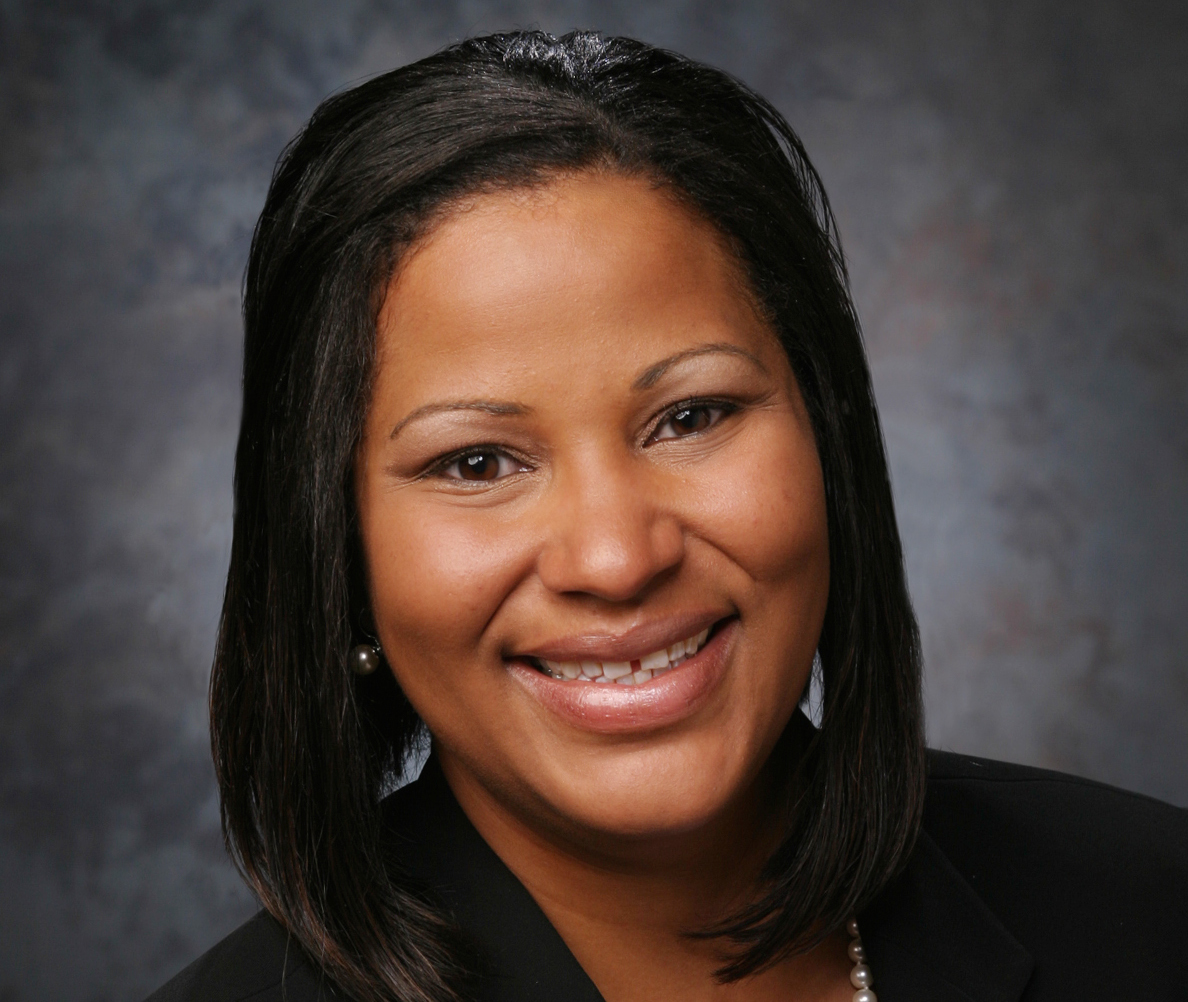 When Lindsay Moser thinks about how her college experience helped shape her career, she immediately thinks of all the opportunities Iowa State University gave her.
As a George Washington Carver Scholar (a full-tuition scholarship awarded to U.S. ethnic minority freshman with stellar grades), she made friendships and connections with people who were different from her childhood friends in Ankeny, Iowa.
As a psychology student, her research opportunities and the chance to learn about people from all walks of life inspired her to change her career goals from becoming a lawyer to working with people.
And as a star volleyball player for Iowa State, she strengthened her values in teamwork, focus and determination.
Lindsay (psychology, B.S., '01, higher education, M.S., '04) has never been the type to turn an opportunity. She's also never been the type to take the typical route to her destination.
"I chose to major in psychology because I wanted to learn more about the human aspect of how the world works, and it ended up leading me down a different career path that I am fully passionate about."
Today, she is Principal Financial Group's Campus and Diversity Inclusion Manager, a role she embraces with enthusiasm and passion. Each day, she ensures everything The Principal does drives an inclusive environment, and makes sure diversity is a part of everything the company does.
Her connections to diversity have always been the driving force in each of her roles at The Principal, where she has worked for 10 years. "It sounds cheesy," she said. "But I truly do work at the happiest place on Earth. We know our work is meaningful and it makes a difference in our communities."
While Lindsay has always had a passion for making her Iowa community a better place to live and a great place to raise her family, she said Iowa State played a big role in helping her find her voice.
"I had a great adviser, great teachers, and a great college experience that empowered me to do more, try more, and give more," she said. "That foundation definitely led me to where I am today."
Lindsay still works with Iowa State students. This summer, she hosted a group of APEX students (the Academic Program for EXcellence, an eight-week academic summer program for incoming multicultural freshmen) at Principal to talk with them about how to succeed in school, and how to have a meaningful internship.
Her advice to students: Be bold.
"I tell students how important it is to keep expanding," she said. "Understand what guides you and picture yourself at the end of the road, standing where you want to be. But don't be afraid to take different paths to get to the end of the road; take advantage of all the diverse opportunities that are available to you at Iowa State."