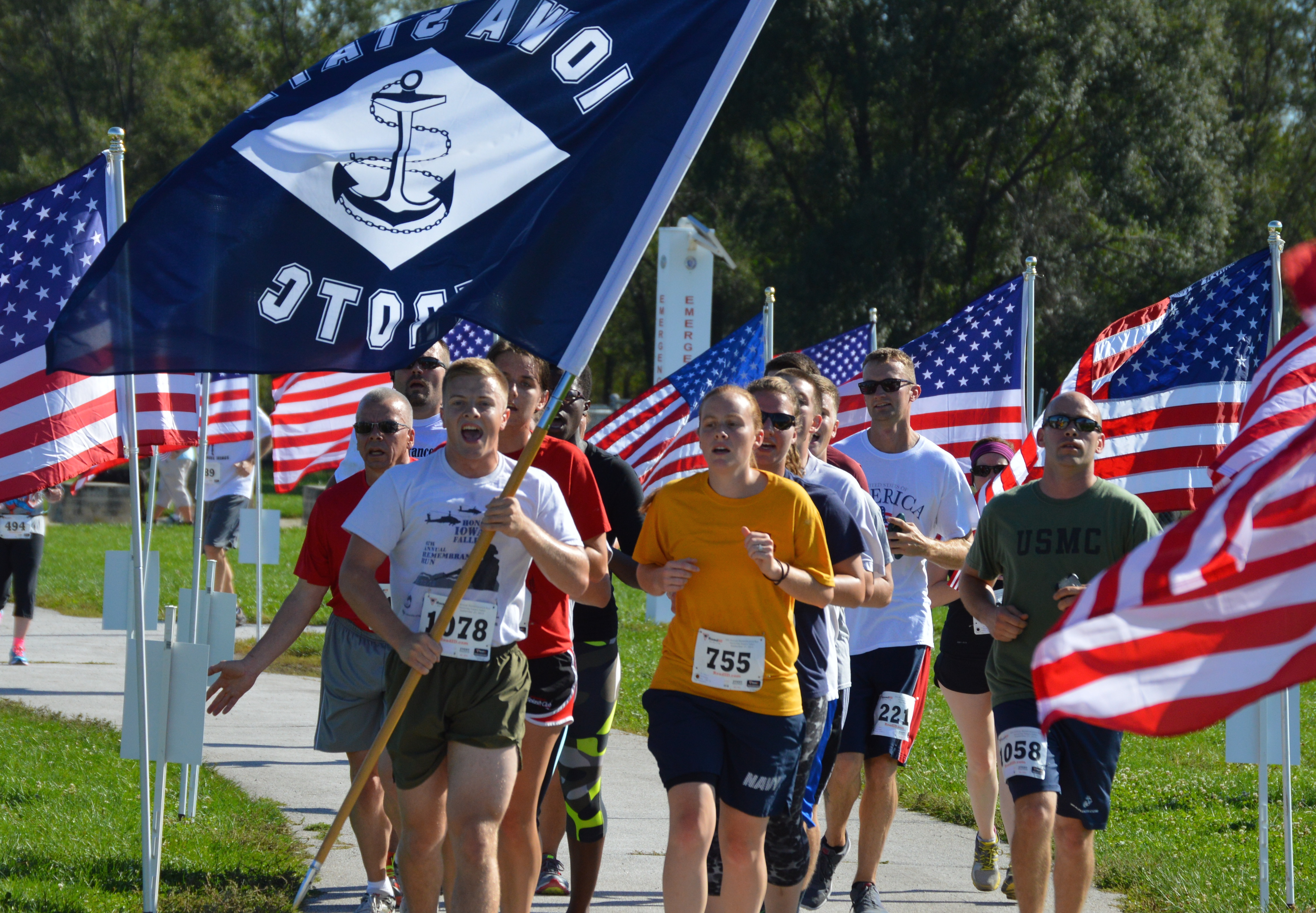 The sun rose warm and bright over Raccoon River Park as hundreds of runners gathered for the 6th annual Iowa Remembrance Run. The 5K run is an event to commemorate Iowa service members who have given their lives during the War on Terror. Among the runners was a group of ten midshipmen from Iowa State University Naval ROTC, whose participation meant something special.
[feature_image]
"It's a great experience being able to support the families of those who have gone before us," said MIDN 4/C Jasmine Scott. All proceeds from the event go towards the Iowa Survivor Outreach Services, which coordinates an annual retreat for families of fallen service members so that they can find comfort and healing in sharing their experiences.
The runners gathered to listen to the honor roll before the race, where over a hundred names of fallen Iowa service members were read, including those who have died on active duty since 9/11.
Following the playing of Taps, the run began. The midshipmen formed up into columns and marched double-time, calling cadence and carrying the unit's flag. During the run, many veterans and fellow service members cheered for the midshipmen and offered encouragement.
As the midshipmen crossed the finish line they slowed their cadence to a march and respectfully lowered their heads to honor the sacrifices of those who had gone before them.
This story was written and submitted by Iowa State University Naval ROTC midshipman 2/C Michael Tallon.