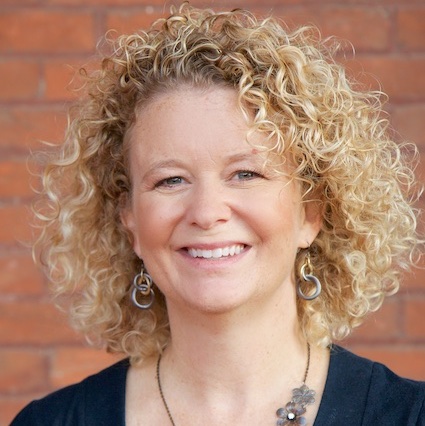 The College of Liberal Arts and Sciences has named Amy Juhnke its new Communications Director. She succeeds Steve Jones who accepted a position with the Institute for Transportation.
Juhnke has more than 20 years experience in the communications and marketing fields. She joins LAS after serving nearly 10 years as the director of marketing communications for Lutheran Services in Iowa (LSI), where she was responsible for integrated marketing and communications for the statewide non-profit human services agency.
"Amy Juhnke impressed all of us with the breadth of her experience, her energy, and her leadership qualities," Beate Schmittmann, dean of LAS, said. "At LSI, she has worked with a wide range of different audiences, types of messages, needs, and expectations, and this experience will be very valuable for such a diverse college as LAS."
In her role as Communications Director, Juhnke will serve as the executive liaison to the Dean to help advance LAS through effective, accurate, timely, and clear strategic communications. She will serve as the media point person for the College and the Dean and will design, develop, coordinate, and implement messaging strategies to promote college priorities and programs to both internal and external audiences.
"I'm excited to join such a diverse college that impacts so many people on a local and global scale," she said. "The College of Liberal Arts and Sciences has such an incredible reach, which gives students, faculty, staff, and the community an opportunity to connect, create and innovate."
Juhnke brings skills in writing, graphic design, strategic planning, social media, project management, brand development, crisis management, public speaking, public relations, fundraising, event planning and website development.
In her free time, she enjoys reading, watching sports, photography, and "starting DIY projects that don't always get finished." She can also drive dogs and cats crazy with her impressive bird imitation – a skill she's been perfecting since the sixth grade.
In addition to advancing the College's reputation and brand, Juhnke will lead the College's communications and event planning staff.
Contact Amy: ajuhnke@iastate.edu