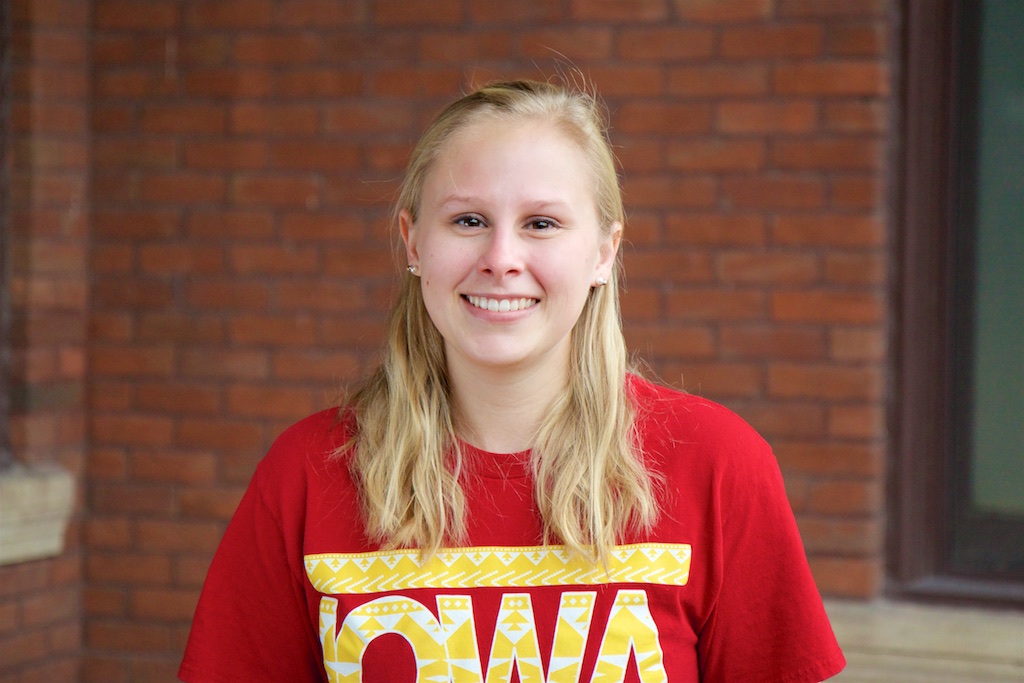 Wow what a summer it has been!

The past two months I have been living in Miami, Florida for my internship in Meteorology. I have spent the summer studying how dust from the Saharan Desert makes its way across the ocean and how it affects the air over Miami. I work with various meteorological instruments to do my work, my main one being a filter on top of a roof. The filter works to collect particles from the air as it blows in over the ocean. I then extract the dust from the filter and weigh it to see how much dust was in the atmosphere for that given day. This exciting lab work is simply side work I am doing. My main project for the summer is studying how this dust affects the formation of clouds. It is off to a slow start since the main instrument needed for this study is not working well but it will soon be fixed and I will study my dust and clouds!

Lauren with one of her many meteorological instruments!

In general, receiving an internship takes work. It can take many applications to land an opportunity to get experience in one's field. Most think the conventional method of applying to multiple internships is the only way to go but that isn't true. I didn't have to apply to a multitude of places; all I did was send one email. Last fall, the University of Miami sent out an email saying they had many positions to fill for students interesting in obtaining a PhD. I replied saying I was only a junior, not a senior so I was unable to apply for that program but was wondering if they had an internship opportunities for the summer. Next thing I knew, my resume was being sent around the university and I was contacted by a professor saying she could use some help. I accepted since I couldn't resist the opportunity to live in Miami, gain valuable experience in my area of study and explore everything Florida has to offer!

My internship is more on the laid back side since my mentor understands the importance of enjoying a summer. I am expected to work when I have work to do but I am also expected to enjoy my summer. My mentor has no problem with me taking long weekends to go travel and explore. I am a travel junkie so I jumped on this opportunity and have been somewhere new almost every weekend. I have been able to visit Universal Studios, go scuba diving in the Florida Keys, spend the day at the beach in the Bahamas and visit friends also interning in Florida. I am only in Miami for the summer so I plan to make the most of it.

I am certainly enjoying my summer down in Miami. I am learning fascinating things while also having fun outside of work. My experience is a good example of how it never hurts to ask someone about openings or to talk to professionals. I went out of my way to get what I wanted and I succeeded. It is good to still hunt for internships the conventional way but it never hurts to send a few emails to companies you really want to work for. Don't be afraid to email a school, a company or a professional as an alternative route to finding an internship. You might be surprised at how beneficial it is to think of other ways of finding an internship. That one email you send might be the one that gets you your dream internship.

Blog was written by: Lauren Walker- Senior in Meteorology from Spring, TX.