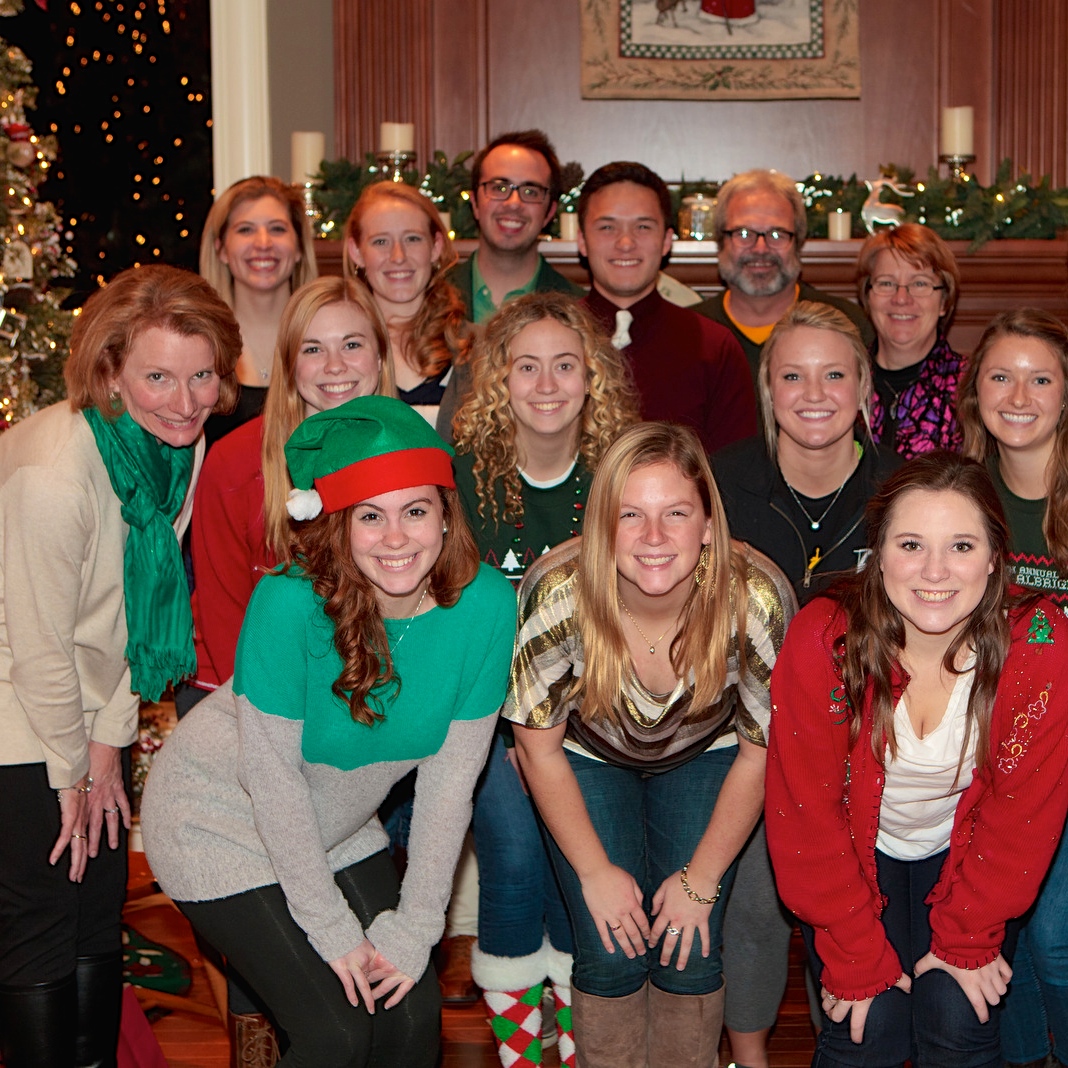 LAS Ambassadors, Recruitment Coordinator Kathy Houseman, Recruitment Specialist Dylan West, Director of Recruiting Dan Rice, and Dean Beate Schmittmann

Last Monday evening the LAS student ambassadors met with their advisers for a holiday party. Dean Schmittmann and Director of Recruiting Dan Rice were also in attendance.  There was a white elephant gift exchange, food and desserts, and fun all around.

Here is what happens when members of the College of Liberal Arts & Sciences get together to spread holiday cheer:

Mollie was the first to open up a gift and was excited to find a mug decorated by none other than Dylan West!

Unfortunately for Mollie, the mug was a hot commodity and was soon stolen by Kim! Gasp!

And that wasn't the last of it.  In the end, the mug finally found an owner with coffee lover, Sarah.

Selia became the #1 Cyclone fan upon opening her gift.  However, Dan Rice soon stole it, claiming that he was in fact Iowa State's #1 fan.

Kat was shocked to find that her gift contained an actual tire hub cap.  Luckily for her, Michael decided to steal it from her after he himself received scented shower gel.  Huge thanks to Nicole for stealing that one away from him!

Kat wasn't too sad to see the hub cap go, especially since she in return got some pasta and a new best friend, Santa!

However, the best gift may have gone to Dylan West, who received random odds and ends from the home of Dan Rice, including a parrot!

After the crazy fun of white elephant gifts had come to an end, there was food to eat and laughter to be shared, and of course, pictures galore.

Jane and her mini-me, Selia Selia and Nicole #twinning while Dylan West photo-bombed

Enjoy you're break and be sure to spread some holiday laughter and cheer of your own!

Happy Holidays from the LAS College to you!