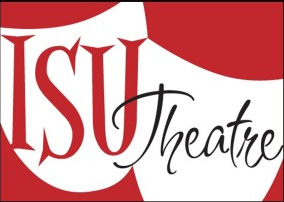 The Department of Theatre has announced more details for its 100th anniversary of organized theatre at Iowa State, when Fredrica V. Shattuck (1883-1969) organized a group of interested students and formed Iowa State Players.
Alumni, currently enrolled students, faculty, staff, or patrons – join them in celebrating their 100th birthday November 14-15.
[feature_image]
Events include: 100th Anniversary Dinner Olde Main Brewing Company, 316 Main Street, Ames – Friday, November 14, 6:30 p.m. Dinner will be preceded by a social hour and cash bar beginning at 5:30 p.m.
Want to join us? Click here to make your reservation!
Theatre Panel Presentations Memorial Union Maintenance Shop – Saturday, November 15 – 10 a.m. to 3 p.m. Come hear former students and share memories Saturday afternoon in the Memorial Union M-Shop. Presenters include:
100th Anniversary Gala Performance Fisher Theater – Saturday, November 15 – 7:30 p.m. Don't miss our talented alumni, students, faculty, and staff as they perform one-acts, monologues, sing, and dance in the Fisher Theater spotlight. The performance will be followed by a reception and you'll have the opportunity to enjoy refreshments and mingle after the show!
Admission is free and open to the public, but seating is reserved. Tickets can be reserved along with your dinner or separately if you do not plan to attend the 100th Anniversary Dinner.
Full press release, reservation details, featured performers and more.