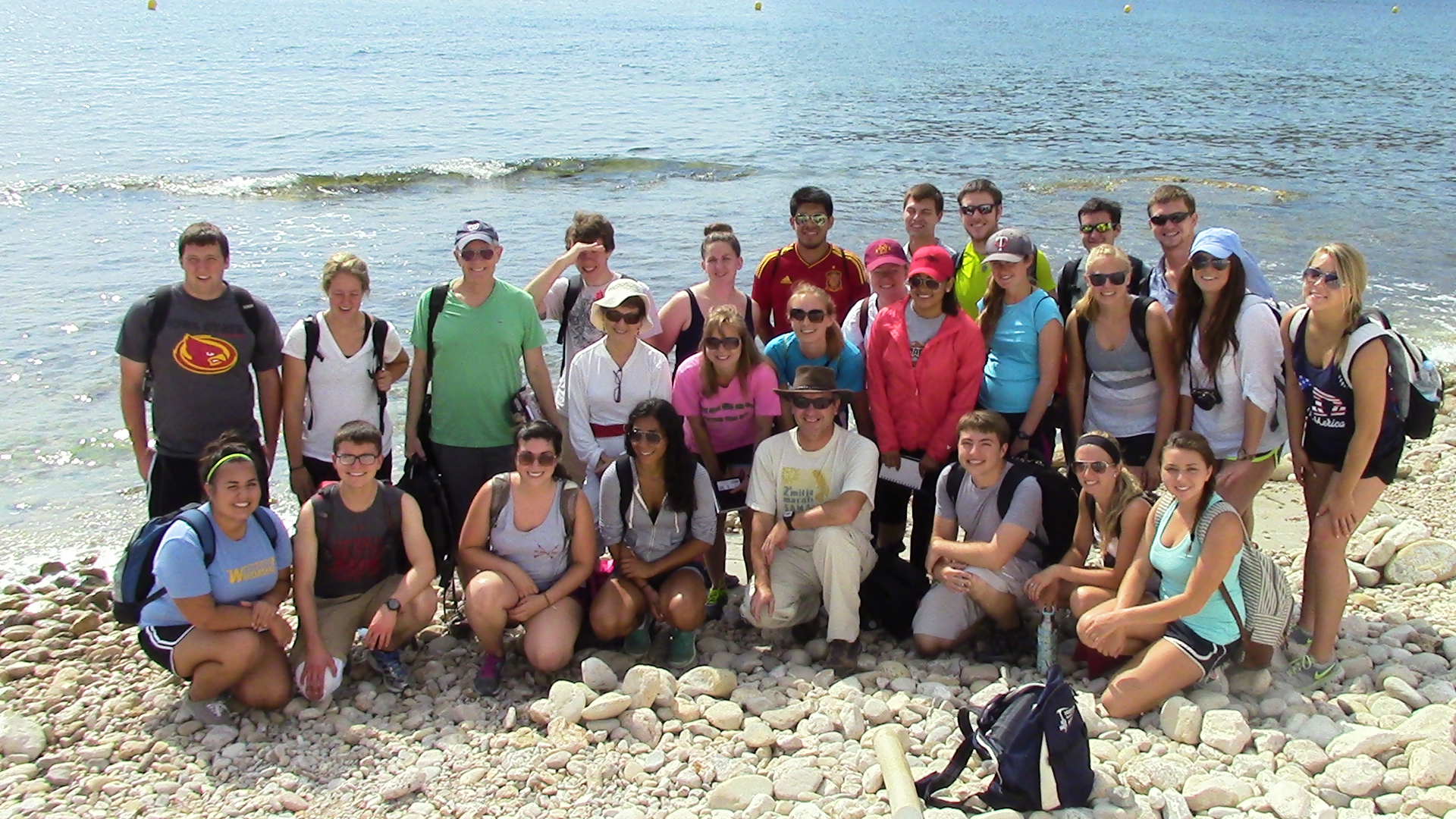 In the 21st century, students must develop a global portfolio that includes language and cross-cultural skills. Many CEOs call this "global agility" – the ability to move across cultures, speak multiple languages, and adapt rapidly to diverse, constantly changing working environments.
Since 2003, the Languages and Cultures for Professions (LCP) program in the Department of World Languages and Cultures at Iowa State has responded to this need by providing students in the Colleges of Engineering, Business, and Agriculture and Life Sciences with the opportunity to learn, live, and work globally.
[feature_image]
LCP is one of the few programs in the country that combines a first major in the student's professional discipline with a second major in a language and culture, internship, and study abroad.
The program has helped position WLC as a leader in international engagement, said Chad Gasta, professor and chair of the Department of World Languages and Cultures and director of the "ISU on the Mediterranean: Summer in Valencia, Spain" program. "It demonstrates our commitment to work with many disciplines in educating the future global professional, regardless of whether or not these students are Spanish majors or students in engineering, business or agriculture."
Eleven years later, LCP continues to grow, most recently through a WLC collaboration with Global Resource Systems (GRS), a new major in the College of Agriculture and Life Sciences. This partnership led to a US Department of Education grant that introduces students to sustainability, biodiversity, and "green" issues in diverse global contexts. The grant also compliments the successful WLC study abroad program, "ISU on the Mediterranean: Summer in Valencia, Spain."
The Valencia program averages 85 students each summer – sometimes topping 100 – making it one of the largest study abroad programs at ISU. One of its many summer options includes studying biology and biodiversity in a different culture while gaining field experience through labs and internships.
This past summer LAS Dean Beate Schmittmann and Dawn Bratsch-Prince, Associate Provost and professor of Spanish, visited the program in Valencia.
"The Valencia program is a fantastic opportunity for students of many different academic backgrounds," Schmittmann said. "Year after year, this highly-successful program provides unique experiential learning opportunities that prepare students to become global citizens, and it was a privilege to be a part of their experience."
Bratsch-Prince was also impressed with the opportunities she saw for ISU students during her visit to the coastal city.
"The Valencia program is a well-established, respected, and popular program for many reasons," she said. "It was great to meet this year's students, as well as the University of Valencia's faculty and researchers who help make this program such a success."
Rob Hanson, a recent graduate of mechanical engineering and LCP/Spanish, participated in the summer and semester programs abroad in Spain, followed by an internship in Germany. He reports that among the many "takeaways" from working and studying abroad has been his appreciation for the international skillset and his comprehension of how culture plays a role in the global workplace.
"Through being globally active—here and abroad—I am more conscious of, and sensitive to, those with cultural backgrounds different from mine," he said. Hanson recently accepted a position with an Iowa company where he will also be working on global projects.
McKinly Springer, a junior in business and LCP/German, learned "global agility" first-hand through his internship with Robert Bosch GmbH in Stuttgart, Germany during the 2013-14 academic year. McKinly is enthusiastic about his time at Bosch both as a cultural and professional experience – especially the opportunity to work with colleagues and customers from diverse cultures and languages. "I now know how one works in a multicultural environment and I will retain and use many skills that I learned while at Bosch."
"The second major offers both the depth and breadth of experience that prepares students to transition from the university to working in global positions by providing them with the 'global agility' that many employers are seeking," Mark Rectanus, WLC professor and co-director of the LCP program, said. "Our LCP alumni tell us that if students want to be truly globally competitive—if they want to be the very best at what they do—then they need to be highly-proficient in multiple languages and welcome the challenges and opportunities of working across cultures."
About Liberal Arts and Sciences The College of Liberal Arts and Sciences is a world-class learning and research community. Iowa State's most academically diverse college, LAS educates students to become global citizens, providing rigorous academic programs in the sciences, humanities and social sciences within a supportive personalized learning environment. College faculty design new materials, unravel biological structures, care for the environment, and explore social and behavioral issues. From fundamental research to technology transfer and artistic expression, the college supports people in Iowa and around the world.
NEWS RELEASE College of Liberal Arts and Sciences, Iowa State University
Contacts: Chad Gasta, World Languages and Cultures, (515) 294-0918 (gasta@iastate.edu) Mark Rectanus, World Languages and Cultures, (515) 294-4324 (mwr@iastate.edu) Jess Guess, Liberal Arts and Sciences Communications, (515) 294-9906 (jguess@iastate.edu)
For more program information, visit language.iastate.edu/lcp