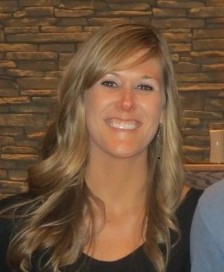 Psychology, '03
    Today: Associate Director of Annual Giving, Drake University, Des Moines

[autop]
Emily Weaver grew up as the youngest of three girls, and until she was ready for college, she went through school with everyone knowing who she was. Weaver wanted to go to a larger school - somewhere she could be "anonymous" and carve her own path. But, she also wanted to feel like she was part of a smaller community. She said Iowa State was the perfect place.

[feature_image]
What sparked your interest in philanthropy and giving? I think giving was always instilled in me. I grew up with a single mother who always made church tithing a priority, regardless of our finances. Later in life I spent a number of years in high school and college volunteering for a small non-profit. When I finished graduate school I started working there and saw firsthand the impact that philanthropy can have on an organization and the broader community. It sparked an interest in fundraising and donor relations.
What do you love about working in Iowa's capital? I love Des Moines. I grew up in the area so it has always been home to me but it has really evolved in the last decade. There are so many great locally owned shops and restaurants and I love being so centrally located. I can be in West Des Moines for coffee with a donor or in the East Village for lunch with a girlfriend in a matter of minutes, not to mention home to my family at the end of the day with an easy commute and very little traffic.
What has working in alumni relations/development taught you about the importance of giving? I was surprised to learn how much Universities rely on donor support. Tuition revenue comes nowhere near covering the cost of an education. So many people look at their college experience as transactional because they paid for a service they were provided but they don't realize that their education was funded, in part, by loyal alumni and friends who came before them. From scholarships to bricks and mortar, even to keeping the lights on, the support of alumni and friends is critical to any institution. I now look back on some of those opportunities I was afforded as debts that I need to repay and favors I need to return.
What is one of your favorite Iowa State memories? When I was a freshman our Men's basketball team made it to the Elite 8. It was so much fun to see the Cyclone community come together with so much pride.
What was your favorite spot on campus? Jack Trice Stadium.
What is your guilty pleasure? My husband would probably say Target but I'd be lying if I didn't admit that bad reality TV is a weakness. That and the royal s'mores shake from Dairy Queen.
What is your favorite app? The USA today app got me through a lot of late nights up with a newborn. I'm also addicted to the Cartwheel app from Target.
What would make the world a better place? Generosity. The world would be a better place if we all strived to be generous, not just with our resources, but with our time, our talents, and our relationships.
What is next for you? I think for the first time in my life I'm pretty content not worrying about the future. I have two young children (Jack, 3 and Charlotte, 1) so when I think about what is next I look forward to raising my family in Central Iowa. I'm fortunate to have an employer that allows me a flexible schedule and the opportunity to be home with them an extra day each week. My schedule affords me time home with my family and the ability to pursue my career. This type of balance, to me, is priceless. [/autop]
[feature_footer read_more="alumni"]