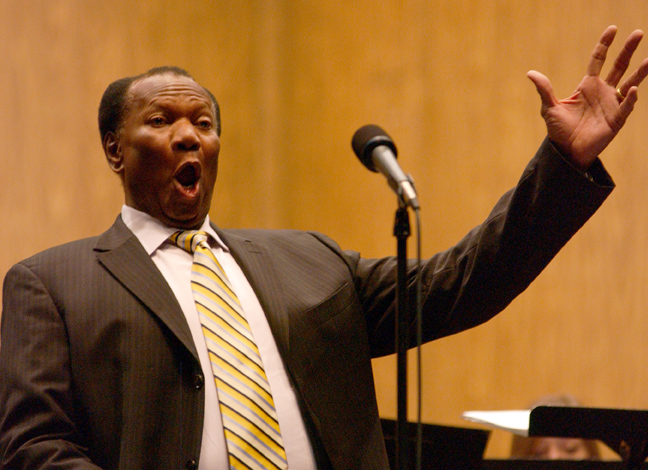 The Iowa State University Department of Music will present their annual "Fanfare Concert" on Sunday, September 7 at 3:00 p.m. in the Martha-Ellen Tye Recital Hall. This concert will feature members of the faculty and several students, including internationally-renowned opera star Simon Estes.
[feature_image]
This concert will also feature the Amara Piano Quartet, which is the resident faculty chamber ensemble for the music department. Other performers include vocalist Mary Creswell, percussionist Matthew Coley, oboists Amy Christensen and Kevin Schilling, cellist George Work, violist Jonathan Sturm, pianist Jodi Goble, and saxophonist Mike Giles.
"This concert will showcase both the excellence and the diversity of our faculty," said Michael Golemo, Department Chair for Music and Theatre. "It is a unique concert because it features truly virtuoso musicians, both vocalists and instrumentalists, performing a wide variety of music. It is a great way to begin our academic year – highlighting the excellence and range of the faculty and students within our department."
There is no admission charge for this event. The Martha-Ellen Tye Recital Hall is in the Music Building on the campus of Iowa State.