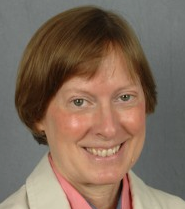 Carol Chapelle

Iowa State University Distinguished Professor Carol Chapelle has been named the 2015 winner of the Distinguished Scholarship and Service Award, the highest honor presented by the American Association for Applied Linguistics (AAAL). The award recognizes a "distinguished scholar" for her or his scholarship and service to the profession and to the AAAL.

Chapelle, Distinguished Professor in Liberal Arts and Sciences and a professor of applied linguistics, is a leading authority in validity in language assessment and a major researcher in the fields of computer-assisted language learning and language testing. She has authored or edited four pedagogical volumes and 20 research volumes, and she also has published 49 refereed articles and 38 book chapters.

Chapelle is also the editor of the 10-volume "Encyclopedia of Applied Linguistics" (Wiley-Blackwell, 2013) and co-editor of the Cambridge Applied Linguistics Series from 2007 to present.

According to the AAAL, Chapelle is "renowned for her ability to link research with instructional practices, examining the relationships among language assessment, [computer-assisted language learning] and second language acquisition.

Linguistics is a cross-disciplinary program in the Department of English, an academic unit in the College of Liberal Arts and Sciences.

Chapelle will receive the award at the AAAL conference in Toronto in March.