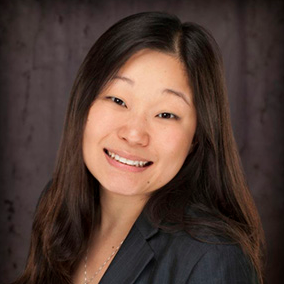 [autop]
Molly ('04 journalism) stood on the global stage as a public relations representative for McDonald's Corporation at two Olympic Games and the 2010 FIFA World Cup…but this is only where the story begins. This priceless, life-changing experience included international initiatives with Ronald McDonald House Charities. 

[feature_image]

Despite then accepting a vice presidency at a multinational public relations agency by age 29, Molly knew her heart belonged to charitable work. She gained a certification in nonprofit management and returned to Iowa in 2012, where she now consults as a strategist for Cisco Systems and serves as a board member for the Mount Ayr Community School Foundation. 

Molly is continuing her personal mission to help local youth through a professional development and college preparation pilot program that she hopes to take state-wide in the coming years. While she fondly remembers her jet-setting days, Molly looks forward to forging ahead with humanitarian work that impact her fellow Iowans and tomorrow's leaders.
Molly on…
…her favorite spot on the ISU campus: "Jack Trice Stadium"
…her role model: "My honorary aunt, Jenelle Sobotka. She is a university professor, a former director at Procter & Gamble, and the immediate past president of the American Pharmacists Association. Most importantly, she is a prime example of a working mom and career woman who put love and dedication into BOTH her jobs."
…the everyday item she can't live without: "Post-Its. I should seriously consider stock in 3M."
…her guilty pleasure: "Pinterest. It is like brainstorming, best practice, and innovation rolled into one…a PR girl's dream!"
This story was originally posted by the Iowa State University Alumni Association. Iowa STATEment Makers is a recognition program of the Iowa State University Alumni Association's Young Alumni Council, honoring graduates of the past 10 years who have made strong statements in careers, entrepreneurial endeavors, academics, community service, or personal achievements. Visit the Alumni Association for all of 2014's Iowa STATEment Makers.
[/autop]
[feature_footer read_more="alumni"]