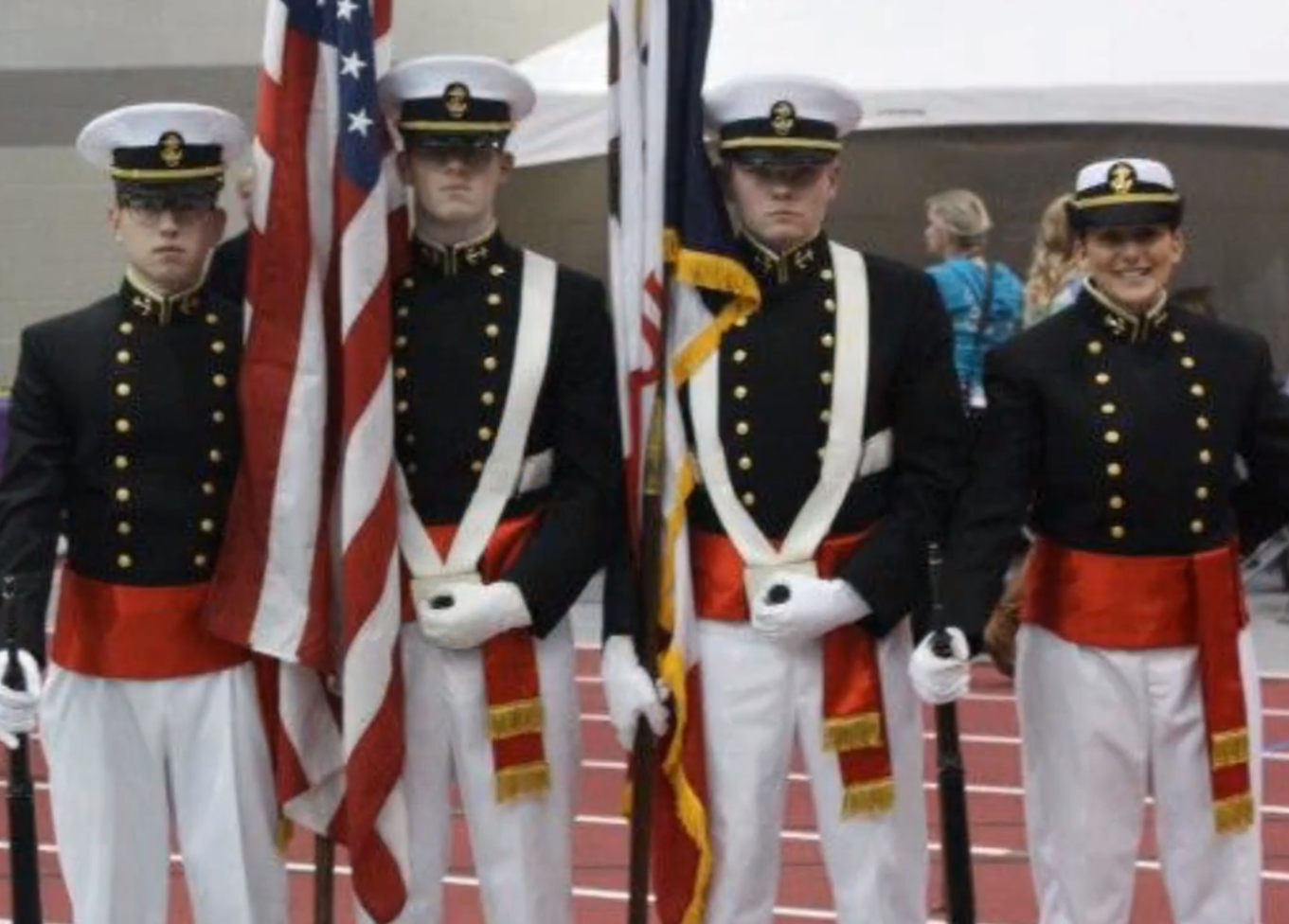 Capt. Ricks Polk
A U.S. Navy officer-commissioning program for active duty sailors to receive a college degree before entering the Navy's nuclear power training school has been approved for Iowa State University.
The Seaman-to-Admiral nuclear power accession program is designed to provide an engineering education for qualified sailors who, upon graduation, will be commissioned as ensigns and enter the Navy's Nuclear Power School. After additional training they will be assigned to the Navy's fleet of nuclear-powered submarines and aircraft carriers.
"This is really exciting news for Iowa State and our Naval ROTC Cyclone Battalion," said Capt. Ricks Polk, ISU NROTC commanding officer. "We are now one of a select group of universities chosen to educate outstanding sailors to assume important roles in the United States' nuclear-powered fleet."
ISU becomes the 19th university selected for the nuclear option of the Navy's STA-21 (Seaman-to-Admiral) program. The program is designed to meet the Navy's 21st century goals and provide a system to educate future officers.
"The credit goes to Capt. Polk and his staff, who have worked nearly two years to obtain this designation for Iowa State," said Beate Schmittmann, dean of the College of Liberal Arts and Sciences, which oversees ISU's Naval/Marine Corps, Army and Air Force ROTC battalions.
"We are fortunate to have three elite ROTC programs at Iowa State, giving our students opportunities to earn college degrees and then serve the United States as commissioned officers," Schmittmann said.
"Approval of the nuclear power option builds on Iowa State's reputation as a military- and veterans-friendly university," ISU President Steven Leath said. "We are strongly committed to supporting the educational goals of ROTC students, veterans, active duty personnel and their family members; and this is another great example of that commitment."
In 2013 ISU established a new Veterans Center to assist veterans and active duty personnel transitioning into their academic careers. A campus veterans learning community was formed this year. On July 29 several ISU departments helped host the Homeless Veterans Stand Down to assist vets and others in need. The university also supports Gov. Terry Branstad's new Home Base Iowa initiative to match veterans and active duty service members with jobs in Iowa.
Iowa State has been designated a "military-friendly university" by G.I. Jobs magazine and the journal Military Advanced Education.
The ISU Navy ROTC battalion, Iowa's only Naval ROTC unit, was established in 1946.
ISU's STA-21 nuclear option students can choose to major in one of the following College of Engineering degree programs: aerospace, chemical, civil, mechanical, electrical, computer or materials engineering.
Polk said he is looking forward to the nuclear power officer candidates coming to ISU. "They will bring a lot of experience to our ROTC battalion, which will be invaluable for our midshipmen. These high-quality students will strengthen our battalion and will continue the tradition of excellence found in our classrooms."
Polk said it is not known how many sailors will participate in the program. "The Navy chooses about 50 enlisted personnel to become officer candidates each year. Of that group, 35 are chosen for the STA-21 nuclear option." The remaining 15 sailors enter other STA-21 programs, such as aviation or surface warfare.
"The Navy chooses the best of the best for the nuclear power option because so few slots are available," Polk said. Participants must score high on their college entrance exams and complete their college degrees within 36 months by taking courses year-round.
-30-
About Liberal Arts and Sciences The College of Liberal Arts and Sciences is a world-class learning and research community. Iowa State's most academically diverse college, LAS educates students to become global citizens, providing rigorous academic programs in the sciences, humanities and social sciences within a supportive personalized learning environment. College faculty design new materials, unravel biological structures, care for the environment, and explore social and behavioral issues. From fundamental research to technology transfer and artistic expression, the college supports people in Iowa and around the world.
NEWS RELEASE College of Liberal Arts and Sciences, Iowa State University Contacts: Capt. Ricks Polk, Naval Science, (515) 294-6050, rpolk@iastate.edu Steve Jones, Liberal Arts and Sciences Communications, (515) 294-0461, jones@iastate.edu