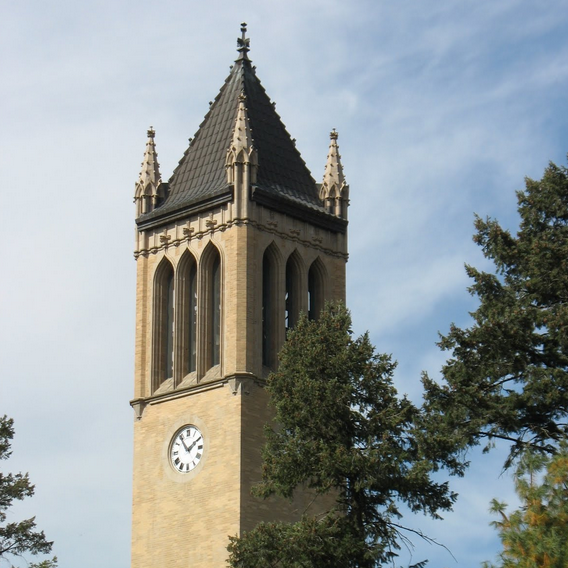 The ISU Summer Carillon Concert Series will be held June through September. Guest carillonneurs from Belgium, Canada, Texas and Illinois will serenade the public on selected dates, held at the ISU Campanile.
June 10 – Eddy Mariën July 8 – Andrée-Anne Doane August 5 – Lynnette Geary September 2 – Robin Austin
All concerts are at 7 p.m. and are free. Campanile tours are available after each concert. Bring your lawn chairs and enjoy a summer evening on Iowa State University central campus with your friends and family.