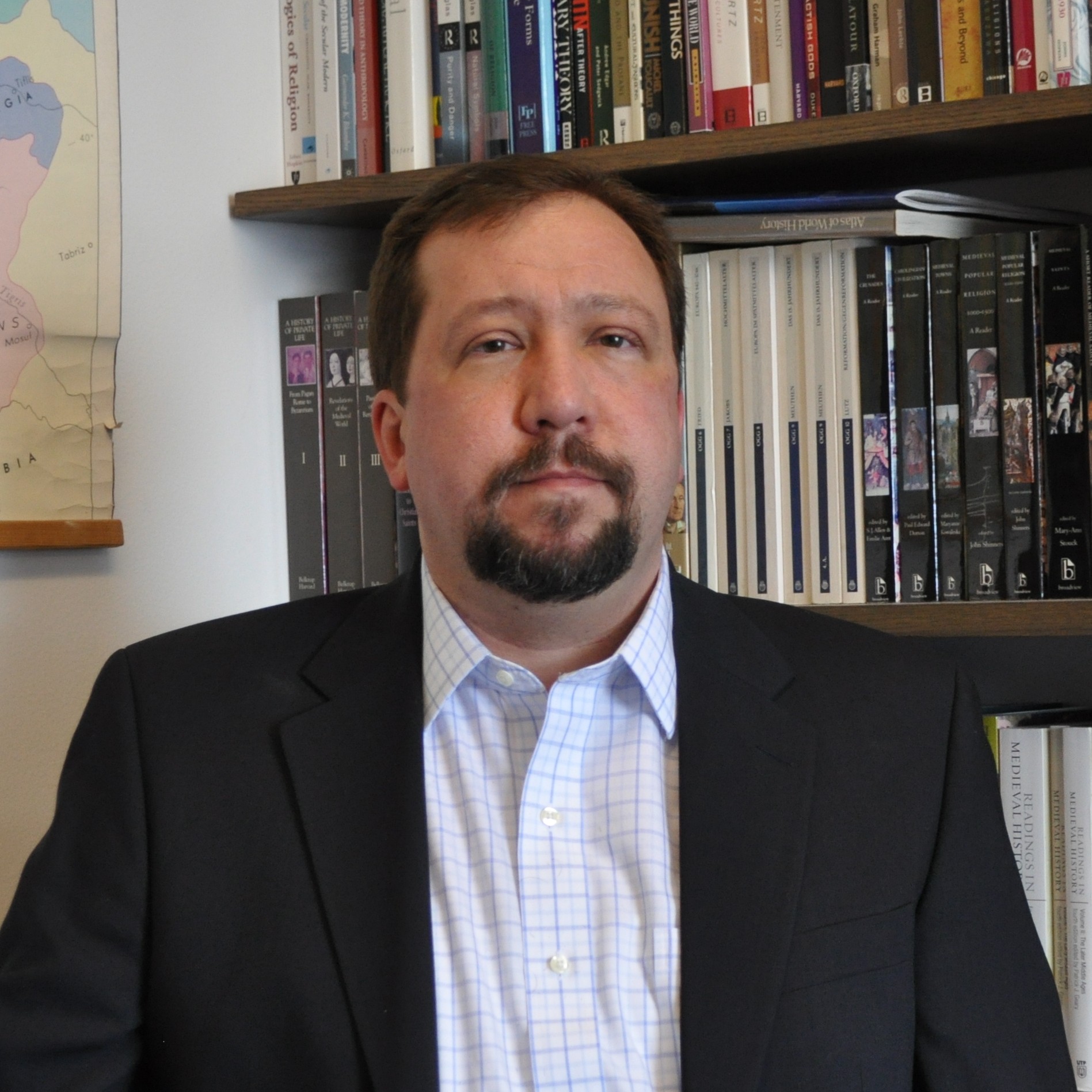 Beliefs in superstitions, witchcraft and magic may be associated with Medieval times, yet Iowa State University historian Michael Bailey said modern attitudes may not be that dissimilar.
"Medieval attitudes about superstitions are not as different from modern attitudes as you may think," Bailey explained.
He will discuss that premise and others during his presentation, "Medieval Superstition and Modern Skepticism," on Thursday, April 17, at 8 p.m. in the Sun Room, Memorial Union. The spring 2014 College of Liberal Arts and Sciences Dean's Lecture is free and open to the public.
[feature_image]
Bailey is an associate professor of history, an academic unit in the College of Liberal Arts and Sciences at Iowa State. He will show how magic and superstition have been defined in various historical eras and how they have changed over time. He will discuss how Medieval superstitious beliefs like demonic magic, astrology and divination often transcended religion and drew upon rational and scientific thinking.
Bailey said the Medieval Europeans weren't "totally irrational" when it came to superstition and magic. "They thought about the topics scientifically, not just religiously, and they made fun of superstitions. It was a subject of humor, not just great fear.
"The Medieval people were not as simple as we might think."
However, people were ruined and lives were lost for the serious crime of witchcraft. "In the Medieval Ages, the authorities would come in and say the consequences would be grave if you did not stop practicing witchcraft."
Attitudes changed gradually over the centuries, but beliefs in superstitions, magic and witches have never disappeared. "We'd like to think we're different from a so-called irrational society, but there are similarities," Bailey added.
Bailey is the author of four books including his latest, Fearful Spirits, Reasoned Follies: The Boundaries of Superstition in Late Medieval Europe (Cornell University Press, 2013).
Although Bailey has studied superstitions since his college days, he said he doesn't call himself a superstitious person. "Sometimes, though, I'll knock on wood for good luck," he said with a smile.
The Dean's Lecture Series is coordinated by the College of Liberal Arts and Sciences and is cosponsored by the University Committee on Lectures (funded by the Government of the Student Body). A reception will follow the lecture.
About Liberal Arts and Sciences The College of Liberal Arts and Sciences is a world-class learning and research community. Iowa State's most academically diverse college, LAS educates students to become global citizens, providing rigorous academic programs in the sciences, humanities and social sciences within a supportive personalized learning environment. College faculty design new materials, unravel biological structures, care for the environment, and explore social and behavioral issues. From fundamental research to technology transfer and artistic expression, the college supports people in its community and around the world.
NEWS RELEASE College of Liberal Arts and Sciences, 
Iowa State University
Contacts: Michael Bailey, History, (515) 294-1284, mdbailey@iastate.edu Steve Jones, Liberal Arts and Sciences Communications, (515) 294-0461, jones@iastate.edu