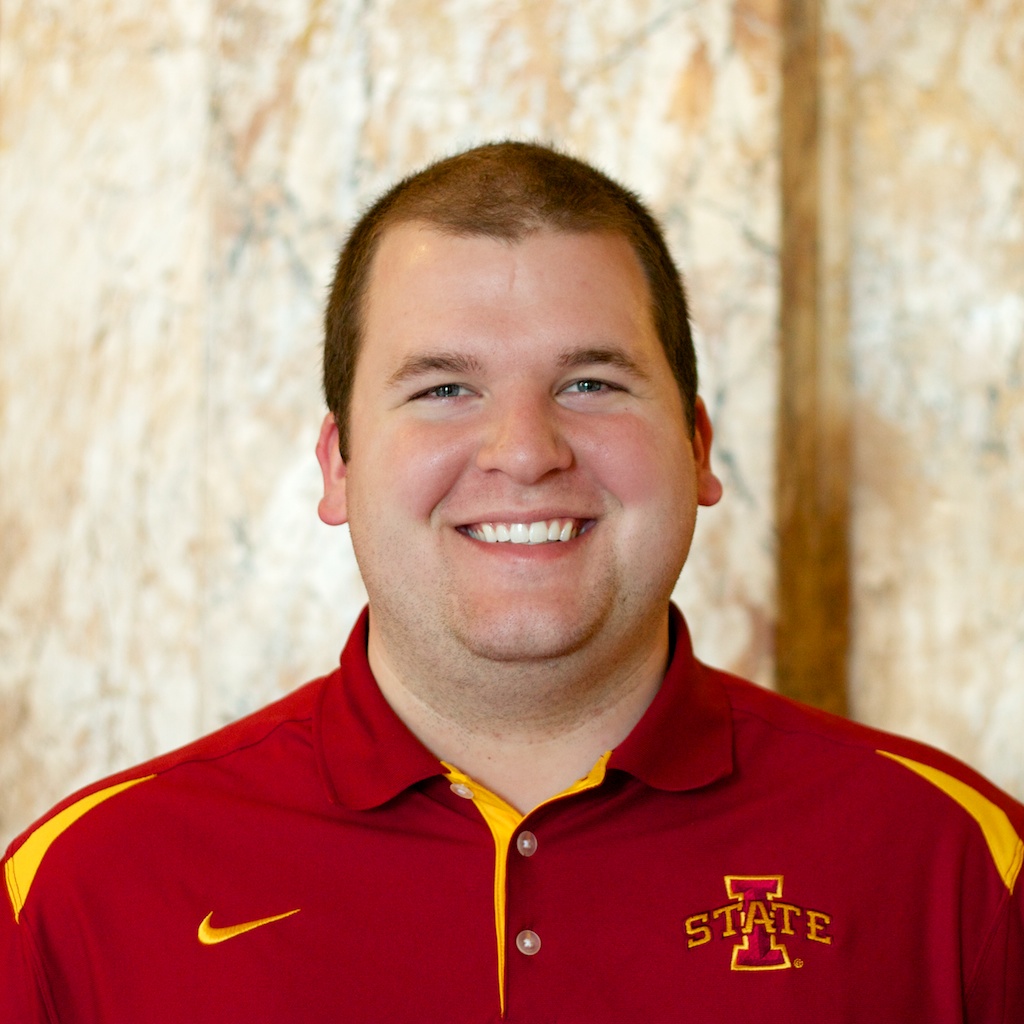 Not many people can say they served more than 33,000 students with a $2 million budget during their college career. Spencer Hughes, Government of the Student Body president, is an exception.
Hughes, a senior majoring in speech communication and political science, was determined to change the status quo of GSB. Hughes, along with Hillary Kletscher, Government of the Student Body vice president, felt confident they had the right vision to do so.
His confidence and ambition earned Hughes one of the Iowa State Alumni Association's Wallace E. Barron All-University Senior Awards. According to the Alumni Association's website, the award intends to "recognize outstanding seniors who display high character, outstanding achievement in academic and university/community activities, and promise for continuing these exemplary qualities as alumni."
[feature_image]
"Leading the largest student body in the history of Iowa State has been both challenging and enjoyable," Hughes said. "It has brought some issues to the forefront that we have focused on more over the course of the year, like ensuring that ample residence hall and dining space will be available for our growing student population."
As the end of his term approaches on April 7, Hughes is proud of the achievements he has made with Kletscher, Travis Reed, Chief of Staff, and the rest of the GSB Cabinet. During 2013-2014, Hughes and Kletscher took the executive payments, which are generally given to the top executives of GSB, and re-allocated the funds into student organizations. They also worked to improve the internal structures and financial systems.
As president, Hughes worked with many students and received a great deal of requests. He said he obtained only a handful of off-the-wall inquiries. For example, he recalled one student who was particularly interested in sustainability.
"They asked us to put faces on all of the trees around campus so that students would connect with nature more closely," he said.
Hughes' experience as GSB president will benefit him following his graduation in May. He plans to attend law school in the fall and intends to practice law in the public interest.
"Wherever I end up, I will always have the skills and experiences that I gained at Iowa State to lean on," Hughes said.
About Liberal Arts and Sciences The College of Liberal Arts and Sciences is a world-class learning and research community. Iowa State's most academically diverse college, LAS educates students to become global citizens, providing rigorous academic programs in the sciences, humanities and social sciences within a supportive personalized learning environment. College faculty design new materials, unravel biological structures, care for the environment, and explore social and behavioral issues. From fundamental research to technology transfer and artistic expression, the college supports people in Iowa and around the world.
NEWS RELEASE College of Liberal Arts and Sciences, Iowa State University
Contacts: Mary-Kate Burkert, Liberal Arts and Sciences Communications, mburkert@iastate.edu Steve Jones, Liberal Arts and Sciences Communications, jones@iastate.edu