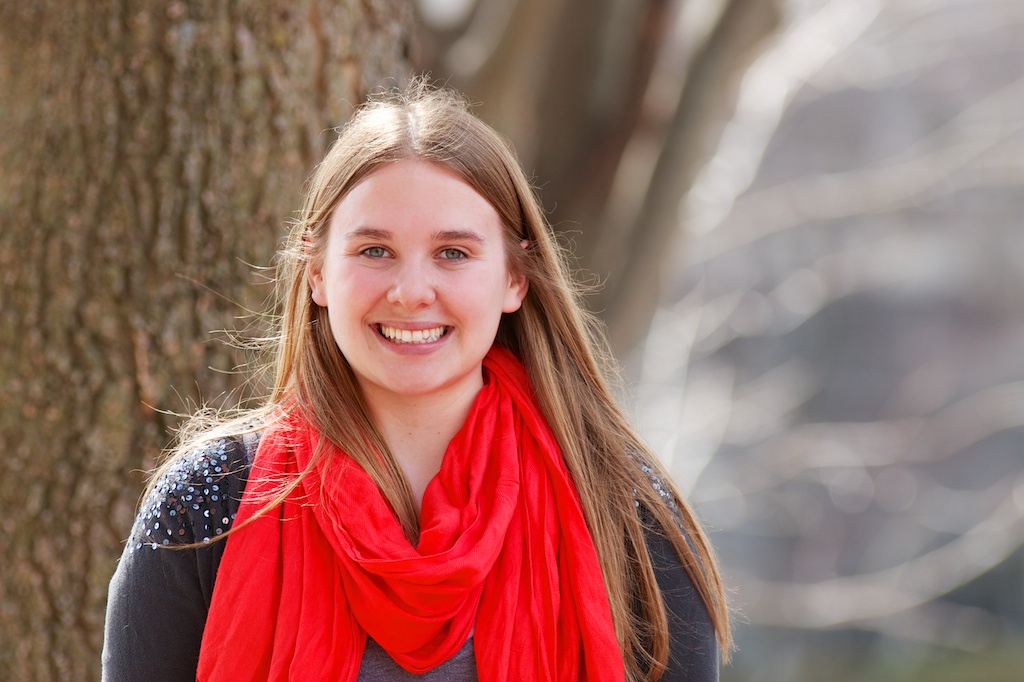 Kara Bader grew up with many musical influences. She attended piano lessons and played in her elementary, middle and high school's band. However, she never thought playing trombone would lead to a career.
Today, Bader is a Iowa State University senior studying music education. She plans to teach middle or high school band when she graduates.
[feature_image]
She said hard work and her commitment to band in high school earned her a spot at the All-State Music Festival both her junior and senior year.
Her hard work has paid off. She recently earned the Martha Ann Stark Memorial Scholarship from Women Band Directors International, an organization dedicated to supporting, promoting and mentoring women in the band field. Bader was one of four students to receive a scholarship out of 60 applicants.
Michael Golemo, professor and chair of the Department of Music, said the scholarship is quite an accomplishment and Bader deserves the honor.
"This is a prestigious honor for Kara, and she is most deserving of this national scholarship award. Kara is a very talented musician and a dedicated student leader."
At Iowa State, Bader has been involved with marching band, wind ensemble, jazz band, orchestra, the music learning community, and Kappa Kappa Psi, a music service-based fraternity, where she currently serves as president.
"I'm first chair in wind ensemble, orchestra and jazz band this year, after working my way up for four years. We've been able to travel and it's been great," said Bader. "I've also been involved in marching band for four years and I've served as a guide and section leader." She will be on student staff in the marching band next fall.
Bader attributes her work ethic and motivation to her parents and her involvement with many activities growing up, such as 4-H in high school and her church.
"I love playing the trombone. I love playing music, and I love being challenged. I want to be the best I can be at the trombone, and I think that passion will help me motivate and educate my students," Bader said.
Much of what she's learned is also due to her dedicated and inspiring professors.
"We have amazing faculty that provide real life experience and are always giving us advice and tips on how to improve," she said.
Bader hopes to share that enthusiasm for teaching after graduation. She will student teach next spring and graduate in May 2015.
About Liberal Arts and Sciences The College of Liberal Arts and Sciences is a world-class learning and research community. Iowa State's most academically diverse college, LAS educates students to become global citizens, providing rigorous academic programs in the sciences, humanities and social sciences within a supportive personalized learning environment. College faculty design new materials, unravel biological structures, care for the environment, and explore social and behavioral issues. From fundamental research to technology transfer and artistic expression, the college supports people in Iowa and around the world.
NEWS RELEASE College of Liberal Arts and Sciences, Iowa State University
Contacts: Katherine Marcheski, Liberal Arts and Sciences Communications, klmarch@iastate.edu Steve Jones, Liberal Arts and Sciences Communications, jones@iastate.edu