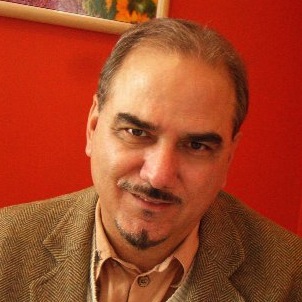 George Tsontakis has been the recipient of the two richest prizes awarded in all of classical music: The international Grawemeyer Award in 2005 (for his Second Violin Concerto), and the 2007 Charles Ives Living, awarded every three years by the American Academy of Arts and Letters. He has also been twice nominated for a Grammy for best classical composition. He is the distinguished composer-in-residence at Bard Conservatory and the longtime composer-in-residence with the Aspen Music Festival, and his music is performed by some of the most prestigious ensembles in America and the world.
[feature_image]
The Iowa State University Music Department is privileged to announce that Mr. Tsontakis will be on campus for two events this month. On Saturday, February 22 at 1:30 p.m. in the Martha Ellen Tye Recital, Mr. Tsontakis will present a public lecture entitled "Songs Without Words: The Future of Classical Music." Then on Sunday evening, February 23 at 7:30 p.m. the Amara Quartet, with special guest clarinetist Greg Oakes, will perform three of George Tsontakis' compositions, with commentary by the composer.
The concert will begin with a three-movement duet for violin and viola entitled Knickknacks (2002), continue with his 3rd Piano Quartet (from 2005—which the Amaras will record for commercial release in March), and it will conclude with a 1995 composition for clarinet, violin, cello and piano entitled Eclipse. Both the lecture and recital are free and open to the public, and offer the audience a rare chance to meet an important American composer, to hear his compositions, and to gain insight into his perspectives on music past, present, and future.
Press release submitted by the Department of Music.