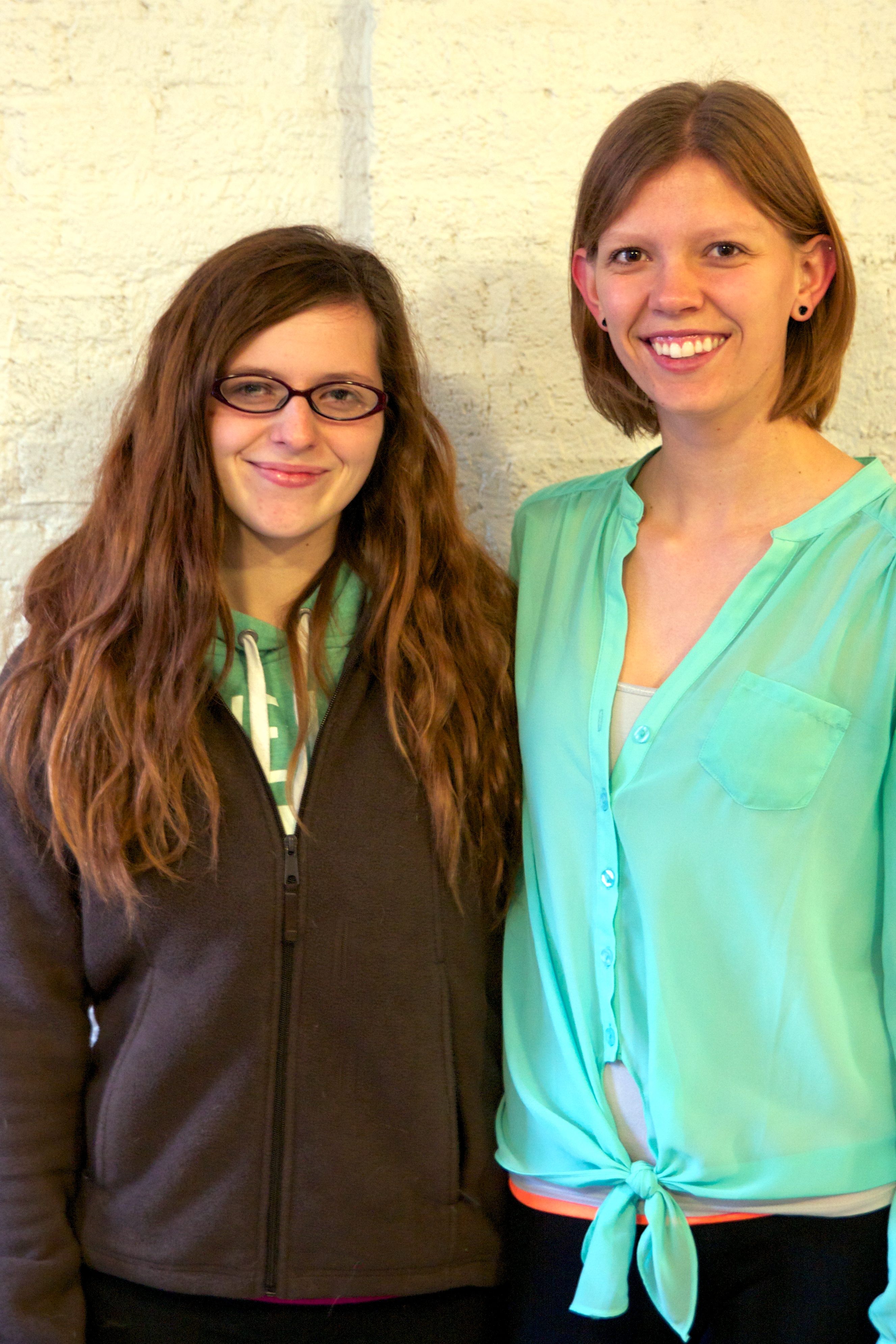 [autop] Iowa State University biology majors Molly Williams and Danielle Riley (both juniors) are the first recipients of the Kathleen Queisner Mims Scholarship, a new $100,000 endowed scholarship for science majors in the College of Liberal Arts and Sciences.
[feature_image]

Williams, who plans to pursue a career in genetic counseling, said the scholarship has enabled her to focus on her academics instead of focusing on paying tuition.
"I have always viewed being a student as my full-time job," she said. "This scholarship has allowed me to keep my focus on learning, and I thank Ms. Mims for seeing my potential and motivating me to pursue my degree with confidence."
Mims, who graduated with a degree in zoology from Iowa State in 1962, said the help she received during college enabled her to "have a good career and live a good life." She moved to Comanche, Texas, after graduating, where she lead the town's hospital lab for 27 years. After that, she worked in her husband's clinic (he was a medical doctor) for another 14 years.
"I made my way through school with a dish rag and an iron," said Mims, who lived with a family off campus so she could work for her room and board. "I loved science and was very blessed to be able to earn a degree in it. I wanted to give back to those who, like I did, need a boost so they can earn their diploma."
Riley said having Mims' support it encouraging. "I'm very grateful for receiving this generous scholarship," she said. For Mims, that gratitude makes the gift completely worth it.
"Fifty years ago, Iowa State steered me in the right direction," she said. "Now it's my turn to give back." [/autop]
[story_footer author="Jess Guess" read_more="alumni"]