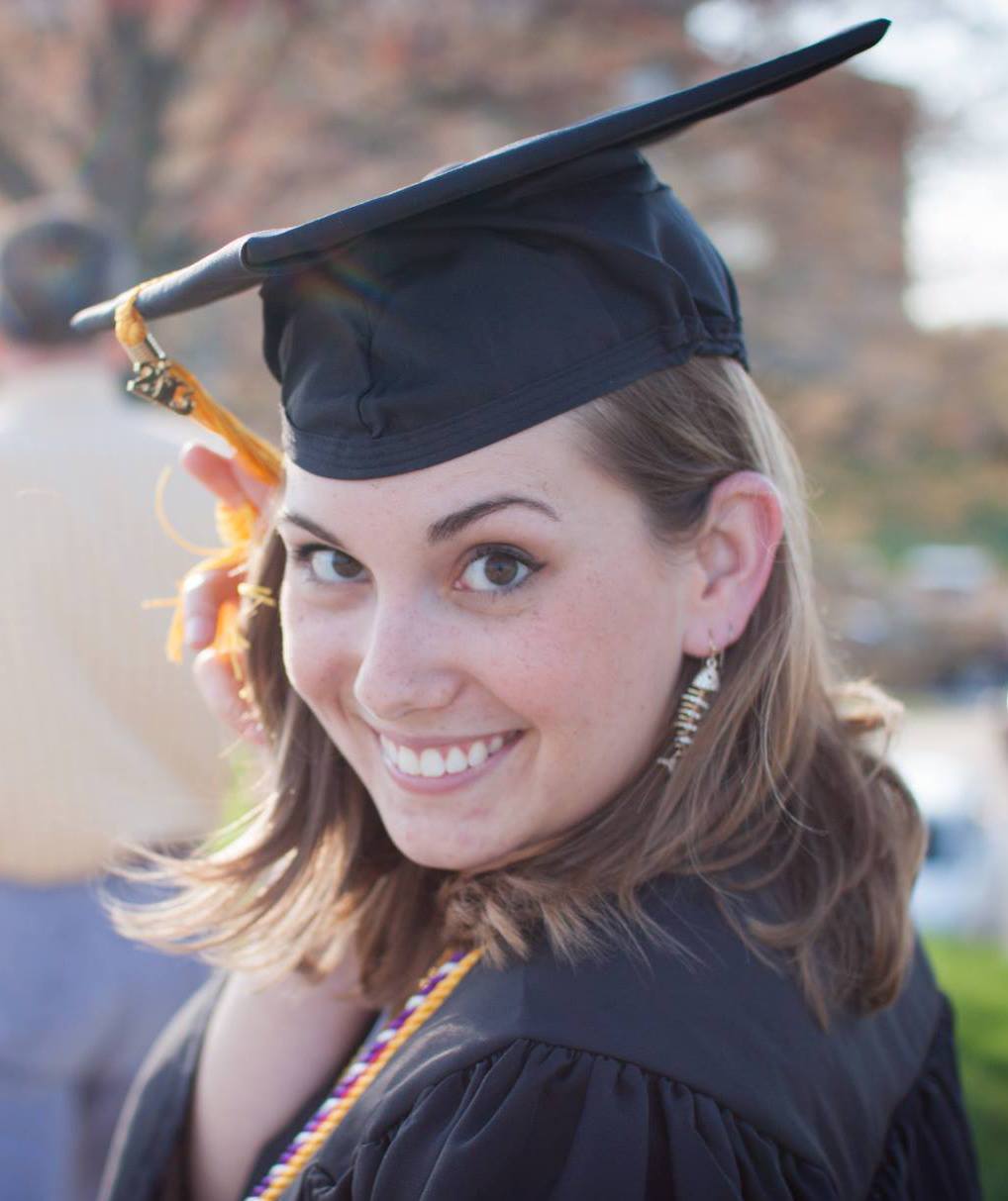 [autop] When Kelly Sebetka began to travel the world, her perspective changed from "what can I see?" to "what can I do?"
[feature_image]
Sebetka, a 2013 English and international studies alumna, participated in seven study abroad trips during her four years at Iowa State – a university record. From a creative writing workshop in Ireland to a photojournalism class in Italy, her thirst for learning about the world was quenched by allowing herself to step into the unknown.
Today, she's serving with AmeriCorps as a vocational partnership specialist at YouthBuild Philadelphia Charter School, a second-chance high school diploma program for 18- to 20-year-olds who have dropped out of traditional high schools. She works with the vocational department to expand employment opportunities for students. She also directly mentors eight students, and provides guidance to an additional eighteen.
"In our communities there are plenty of people we never interact with because we don't go outside of our comfort zones," she said. "My study abroad trips inspired me to do something for the community that I would be living in."
Sebetka credits her professors in the College of Liberal Arts and Sciences, as well as her study abroad, for learning how to adapt to new situations, be resourceful, be mindful, and be helpful.
"My professors taught me that it's possible to live a life dedicated to service at home and abroad," she said. "I'm not sure what I want to do on a permanent basis, but I know it will be working with others who are also interested in changing society for the better." [/autop]
[story_footer author="Jess Guess" read_more="alumni-features"]