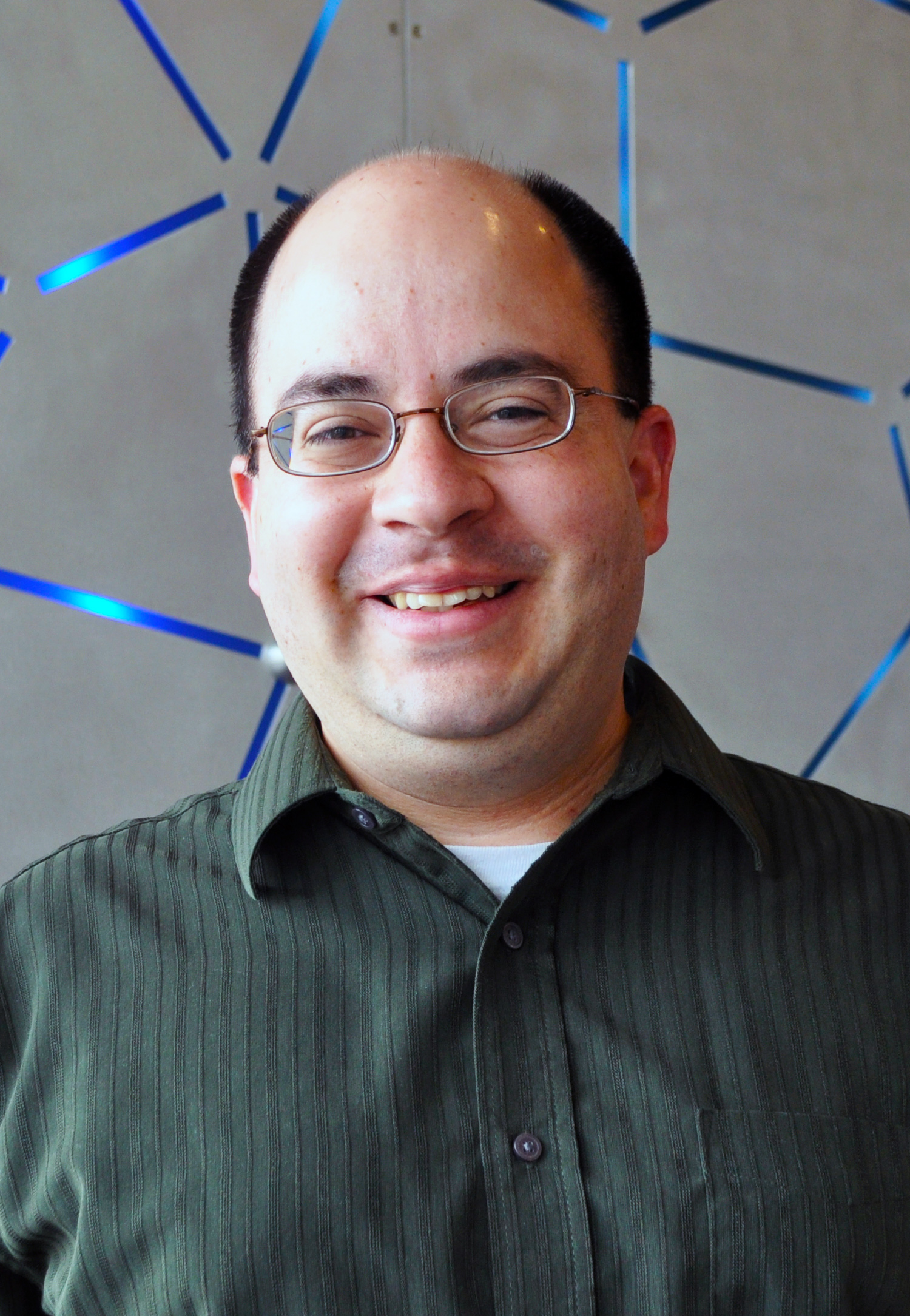 Chemist Javier Vela is the recipient of an NSF Career Award for his project on extracting different forms of energy from photoactive nanocrystals.
Chemist Javier Vela of Iowa State University has been awarded the National Science Foundation Career Award. Vela is an assistant professor of chemistry and an associate of the Department of Energy's Ames Laboratory.
The award, which provides $620,000 over a five-year period, was given for his project on extracting different forms of energy from photoactive nanocrystals. The award is given to standout faculty in their early years of research (those within the first six years of their first independent faculty position).
"I feel very fortunate to have won this award," Vela said. "The Career Award is the Foundation's most prestigious award, so this is very exciting for me."
A commitment to research
Vela's research looks at new surface ligand doping strategies that enable him to extract different forms of energy, such as florescent light, by getting photoactive nanocrystals to an excited state. This is helpful in biological imaging and tracking.
His research also explores the use of surface-doped quantum dots for the rationing of rare earths. This breakthrough research contributed to Vela being presented the award.
"The challenge is how to modify the surface of the nanocrystals to attach them to different things, and how to do that in a controlled way," Vela said.
The research has important connections to the Ames Laboratory's new Critical Materials Institute, which opened in March. Vela said these nanoparticles could help replace and more efficiently use "rare earths" – chemical elements that, despite their name, are relatively plentiful in the Earth's crust, but only in certain parts of the world. These rare earths are present in all electronics – from television remotes to cell phones – but are very expensive. With the grant, Vela can research how to control the number of rare earths we use, and discover a way to use the smallest amount possible without wasting material.
"Receiving the NSF Career Award is one of the most important achievements young faculty can have in chemistry," said William Jenks, chair of the Department of Chemistry, said. "It recognizes not only excellent research ideas and accomplishments, but also important ideas about bringing chemistry to broader audiences. Professor Vela has done an outstanding job in both of these pursuits."
Vela said the Plant Sciences Institute on campus was very helpful in getting the grant funded. He said the institute studies how plant steroids regulate plant metabolism, and with his research, they'll be able to see how steroids bind to and mediate traffic through the membrane of plant cells because the nanocrystals can be made fluorescent.
A commitment to education
Vela said to win the Career Award, his research also had to have a strong educational component. Vela is passionate about increasing diversity on campus, especially in chemistry. He supports the Science Bound program, Iowa State's pre-college program designed to increase the number of ethnically diverse Iowa students who plan to pursue agriculture, science, technology, engineering or mathematics in college.
"We don't have to keep creating more programs, we have to make better use of what we already have," said Vela, who works with high school students of Hispanic and Latino decent and encourages them to major in chemistry and nanotechnology in college. He said the commitment to teaching younger generations is what sparked his own interest in chemistry at a young age.
"I had an excellent chemistry teacher in high school that really motivated me," he said. "So it's important for me to reach out and be an inspiration for students who are considering studying chemistry in college."
-30-
About Liberal Arts and Sciences The College of Liberal Arts and Sciences is a world-class learning and research community. Iowa State's most academically diverse college, LAS educates students to become global citizens, providing rigorous academic programs in the sciences, humanities and social sciences within a supportive personalized learning environment. College faculty design new materials, unravel biological structures, care for the environment, and explore social and behavioral issues. From fundamental research to technology transfer and artistic expression, the college supports people in Iowa and around the world.
NEWS RELEASE College of Liberal Arts and Sciences, Iowa State University
Contacts: Javier Vela, Chemistry, (515) 294-5536, vela@iastate.edu Jess Knight, Liberal Arts & Sciences Communication, (515) 294-9906, jeknight@iastate.edu